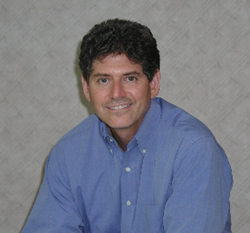 Montgomery, AL (PRWEB) October 11, 2014
With October as National Dental Hygiene Month, periodontist Dr. Wayne Yarbrough is raising awareness about how good home hygiene and effective gum disease treatment can be a winning combination for people seeking the best oral and overall health. People who experience tender, red, or bleeding gums in Montgomery, AL may have gum disease, and Dr. Yarbrough's use of the laser based LANAP® protocol can help them treat this with minimal discomfort and in very little time compared to traditional surgeries.
Because periodontal disease is associated with an increased risk of other medical conditions, seeking gum disease treatment can be critical. Diabetes, heart disease, stroke, and more have all been linked to gum infections. Some early signs of periodontitis include tenderness or swelling as well as bleeding gums in Montgomery, AL patients. In the past, gum surgery required strong anesthetics, time consuming surgeries, cutting, stitching, and painful recovery periods. These are common reasons many people avoid getting help to treat gum disease. Today, the LANAP® laser protocol makes all of those things distant memories.
The PerioLase® MVP-7™ laser replaces the scalpel and works in a fraction of the time. Sensation during the procedure is minimal and may include only a slight feeling of warmth. There are no cuts, so there are no stitches. Most people experience very little discomfort even after laser gum disease treatment is complete and can simply go back to their daily activities. Patients who have avoided seeking dental care for their gum disease for fear of painful procedures can now breathe easier thanks to Dr. Yarbrough's adoption of the laser based LANAP® protocol. Restoring gum health can also make ongoing home hygiene more effective. This, in turn, reduces the chance of future progression of gum disease.
It is for these reasons Dr. Yarbrough urges residents to make this National Dental Hygiene Month the time to schedule consultation appointments to take care of their sore or bleeding gums in Montgomery, AL and get gum health back on track. If you are concerned about gum disease, you are invited to contact Dr. Yarbrough's office to learn more about how you can benefit from laser gum treatment.
About the Doctor
Dr. Wayne Yarbrough is a periodontist offering personalized dental care for patients in Montgomery, AL since 1984. Dr. Yarbrough graduated from the University of Alabama and the University of Alabama Dental School, and received his certificate in periodontics. He is part of one percent of dental professionals providing the LANAP® FDA cleared laser procedure for gum disease and periodontal treatment. To learn more about Dr. Yarbrough and his dental services, visit his website at http://www.yarbroughperiodontics.com and call (334) 230-5288.