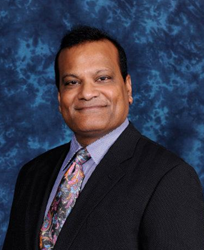 "Prashant's wealth of experience will directly and immediately enhance our Indirect tax practice"
Costa Mesa, California (PRWEB) October 13, 2014
Think, LLP named Prashant Sheth, MBA, CPA, CGMA, LLB as the National Practice Leader for Think, LLP's Indirect Tax Practice. Prashant has joined the Firm as a Managing Director and will work out of their Costa Mesa office.
Prashant partners with the Indirect Tax Departments of some of the world's largest organizations. He consults with his clients in the areas of tax minimization, compliance and audit management, recovery, nexus, technology, taxability matrices, controversy and tax strategy. His expertise and experience lies in the sales/use tax, excise taxes, Canadian GST/PST/HST taxes, and Global VAT areas.
"Prashant brings the experience and expertise that will help our client's achieve there Indirect tax practice objectives. We are very excited to have Prashant as part of our team," says Jeff Morris, Think, LLP's Costa Mesa Office Managing Partner.
Prashant sees a current need to focus on some recent tax law changes. For example, the application of the new California and Florida manufacturing exemptions which may require changes to use tax accruals before 10/31 and requests for sales tax refunds from vendors before 10/31. He is also actively helping clients with sales/use tax refunds related to software and embedded software under California Nortel/Lucent decisions.
"Prashant's wealth of experience will directly and immediately enhance our Indirect tax practice," says Brian Pluckhan, Think, LLP's Managing Partner. "We are very excited and confident that he will be of great value to our clients."
Prashant's clients have spanned over a wide range of industry including manufacturing, retail, information technology, construction, utilities and financial services. He is a nationally recognized talent in the indirect tax arena and frequently speaks at professional and trade organizations. Prashant is also regularly quoted in professional publications. Prashant, during his career, has held leadership roles in the indirect tax arena at two of the Big Four Accounting Firms.
Prashant can be reached at psheth(at)thinkllp(dot)com or 949.467.4687.
Think is a national professional services firm teaming with CPAs and corporate tax departments across the country to perform a number of specialized tax services. Think's primary focus is delivering high value federal and state tax recovery and tax reduction planning for corporations and their shareholders. The company consists of former 'Big-4" national tax practice partners and CPAs.
For press inquiries, contact Shannon Richards at shrichards(at)thinkllp(dot)com or 714.640.8674.