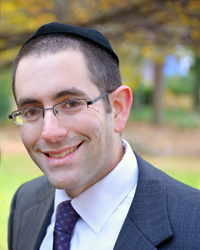 Pomona, NY (PRWEB) October 11, 2014
With October's designation as National Dental Hygiene Month, Dr. Jonathan Tiger of Tiger Periodontics and Dental Implants encourages those with swollen, bleeding gums in Pomona, NY to make now the time to seek treatment as a means of improving their oral health. For people who experience gum disease, Dr. Tiger offers a cut and stitch free laser gum surgery known as the LANAP® protocol to effectively treat this infection and restore oral health as a logical complement to proper hygiene practices.
Periodontitis, the advanced form of gum disease, develops when bacteria invisible to the naked eye are allowed cause destruction of the gums and supporting bone tissue. Lack of sufficient brushing or flossing can increase the risk of this condition. Without proper treatment, gum disease can cause serious recession of the gum line as well as bone deterioration, putting teeth at risk for being lost because they no longer have enough structure to fully hold them in place. This is just one of the reasons that makes laser gum surgery a beneficial treatment option when gum disease is present. Early signs of gum disease include redness, swelling, and bleeding gums in Pomona, NY patients.
With the use of the PerioLase® MVP-7™ laser, LANAP® laser gum surgery works quickly and efficiently. Most patients report feeling little to nothing during the process and experience only minimal discomfort after the treatment is complete. Patients can expect to leave Dr. Tiger's office and resume their normal activities immediately. There are no cuts, no stitches, and no long or painful recovery periods associated with the LANAP® protocol. This treatment was the first of its kind to be cleared for use by the U.S. Food and Drug Administration, and Dr. Tiger is among the area's leading professionals to offer this option.
People who suffer with red, swollen, or bleeding gums in Pomona, NY are encouraged to meet with Dr. Tiger of Tiger Periodontics and Dental Implants. He and his staff are always happy to discuss how patients can improve their health by seeking treatment for gum disease and improving daily hygiene.
About the Doctor
Tiger Periodontics and Dental Implants is a periodontal practice providing personalized dental care for patients in Pomona, NY. Dr. Jonathan Tiger graduated from the University of Medicine and Dentistry of New Jersey in 2002 and belongs to the one percent of dental professionals currently providing the LANAP® protocol, the first FDA-cleared laser procedure for gum disease and periodontal treatment. To learn more about the dental services available at Tiger Periodontics and Dental Implants, please visit http://www.tigerperiodonticsandimplants.com and call (845) 367-7008 for the Pomona office or (845) 345-8199 for the Central Valley office.