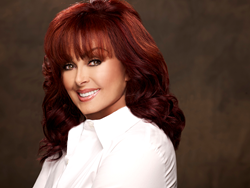 Alexandria, Va (PRWEB) October 14, 2014
WHO: National Hospice and Palliative Care Organization in cooperation with the Tennessee Hospice Organization
WHAT: 15th Clinical Team Conference and Pediatric Intensive
WHEN: Sunday, October 26 – Wednesday, October 29, 2014
WHERE: Gaylord Opryland Resort & Convention Center, Nashville, TN
Conference Highlights:
"The Magic Bracelet" film screening and discussion – a film written by 15-year-old Rina Goldberg and produced after her death by the Make a Film Foundation; Rina's parents will be attending. Sunday, October 26, 6:45pm – 7:45pm.
Naomi Judd, opening plenary speaker, "Surviving and Thriving in Challenging Times," on Monday, October 27, 8:30am – 10:00am.
Volunteers are the Foundation of Hospice Awards presentation on Tuesday, October 28, 8:30am – 9:00am.
Bill Thomas, MD, "Re-Imagining Hospice and Palliative Care," Tuesday, October 28, 9:00am – 10:00am.
Ronald J. Crossno, MD, FAAFP, FAAHPM, "The Evolution of Relatedness: Have We Come Full Circle?" on Tuesday, October 28, 1:15pm – 2:30pm.
Kimberly Barboza and Mary Jo Glimer, PhD, MBA, RN-BC, FAAN, "Conversations in Pediatric Palliative Care – Personal Glimpses," on Tuesday, October 28, 1:15pm – 2:30pm.
Conference Exhibit Hall – featuring 70 vendors and organizations; Monday, October 27, 5:00pm – 7:30pm; and Tuesday, October 28, 10:00am – 1:00pm.
"A Night in Mumbai" – a special fund-raising event hosted by Global Partners in Care that celebrates US and International partnerships; Tuesday, October 28, 6:30pm – 9:30pm.
NHPCO gratefully acknowledges the following organizations for providing support for the 15th Clinical Team Conference and Pediatric Intensive: Enclara Health/Hospice Pharmacia – the Gold Conference Supporter, Kinnser Software, CHAP Inc., Home Healthcare Solutions, McKesson Connected Care & Analytics, Suncoast Solutions, and SONO – PDC/MMS/Qualis/C2.
Members of the professional print and broadcast media are invited; social media professionals or industry media may register at the advanced conference rate.