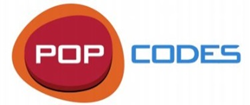 CALGARY, Alberta (PRWEB) October 14, 2014
Today, POPcodes announces a new advisory board to guide the launch of the retail fulfillment experience startup. The proven board members will help position POPcodes as both a premiere B2B retail company and an ideal tool for consumers looking for a quick and easy way to order online and pick up in store.
The diverse advisory board represents a wide range of experience across the retail and technology spaces, including a Fortune 500 senior executive, a chief revenue and strategy officer, a technology and payments leader, and a business management and development specialist.
"The people we have chosen to help guide our brand and product launch will be highly influential in the development and growth of POPcodes," said Gregg Aamoth, co-founder of POPcodes. "We've created a cross-industry dream team of executives, thought leaders and innovators to bring the world an online to in-store solution that seamlessly bridges the virtual and physical shopping experiences."
Through its sophisticated solution, POPcodes improves the consumer experience, increases online conversions, and drives foot traffic to retail locations. According to A.T. Kearney, more than 90 percent of consumer spending still occurs in physical stores.
"All the potential is here for POPcodes to make an immediate and lasting impact in the retail industry," said Greg Cohen, POPcodes advisory board member and the chief revenue and strategy officer for Merchant Warehouse. "I'm thrilled to bring to the board a clear understanding of the payments industry to help POPcodes position itself for rapid growth and expansion in the marketplace."
Company co-founder Glenn Yuen has more than 20 years of experience in creating big data risk analysis solutions for the oil and gas industry. He is a member of the Young Presidents' Organization (YPO), the A100, and serves on the board of directors at the National Angel Capital Organization (NACO). As an angel investor, Glenn focuses primarily on big data analytics, consumer retail, mobile, gaming, and exponential technologies.
Co-founder Gregg Aamoth is an integral corporate and consulting leader with more than 20 years of retail and financial services experience, including 10 years as vice president of customer marketing systems and privacy officer for Macy's Inc. Gregg was on customer advisory boards for IBM/Unica and Acxiom Corp., and advisory boards of the Global Retail Marketing Association and the Customer Relationship Management Conference.
In addition to co-founders Yuen and Aamoth, the advisory board includes:
Greg Cohen – Cohen is an executive and veteran in the payments sector. He's the chief revenue and strategy officer for Merchant Warehouse and the former senior vice president and general manager of VeriFone. Before that, Cohen was the president for the U.S. Group and Emerging Solutions for Moneris Solutions. He's held senior positions with Global Payments, Vital Processing Services (now TSYS), and BankServCheck Services. Cohen serves on the executive committee of the board of directors for the Electronic Transaction Association and is the chairman of the Industry Relations Committee.
Robert Raible – Raible is a top performing Fortune 500 senior executive. He's the founder and creative director of Brand Vitae Group. Formerly, Raible was the vice president of integrated marketing solutions for Sears. He is a 20-year veteran and board member of the National Retail Federation (NRF) and Retail Advertising and Marketing Association (RAMA). Raible was recently inducted into the Retail Hall of Fame.
Tony Scaffeo – Scaffeo is a longstanding and outspoken member of the consumer electronics industry. Currently, he's the general manager of business development and talent recruitment with the McManes Automotive Group. Scaffeo is the former vice president of business development for Best Buy and Future Shop Canada. He is founder of Calgary-based Soundsaround.
About POPcodes
POPcodes is a customer and merchant-centric retail fulfillment solution that bridges the gap between the virtual and physical shopping experience by giving consumers a seamless and secure way to shop online and pick up in store. By integrating with existing ecommerce platforms and in-store point-of-sale systems, POPcodes supports the entire path to purchase and promotion. The solution connects online and offline transactions simply and effortlessly through a customer's verified phone number and three-digit passcode.
Driving online shoppers to physical stores, POPcodes creates a consistent and convenient omnichannel experience that leads to more sales and a better understanding of how customers behave across channels.
The brand officially launches at Money20/20 in early November 2014.
For more information, visit POPcodes.com.