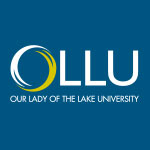 "We're thrilled to have earned this prestigious advancement," said Dr. Marcheta Evans, Dean of the School of Professional Studies. "The RN-BSN program at Our Lady of the Lake consistently delivers the most current nursing knowledge and information to help
San Antonio, Texas (PRWEB) October 14, 2014
Our Lady of the Lake University (OLLU) today announced that their RN-BSN program has achieved candidacy status with the Accreditation Commission for Education in Nursing (ACEN) in the process to obtain accreditation. The ACEN is responsible for accrediting nursing education programs. Earning ACEN candidacy is a major milestone in affirming the level of excellence of OLLU's RN-BSN program.
ACEN candidate status is awarded after an ACEN professional staff review of a nursing program's potential to achieve ACEN accreditation. Programs need to prove current State Board of Nursing approval and the governing organization's accreditation/approval status (where appropriate). "We're thrilled to have earned this prestigious advancement," said Dr. Marcheta Evans. "The RN-BSN program at Our Lady of the Lake consistently delivers the most current nursing knowledge and information to help produce the most capable and prepared nurses. Earning candidacy for ACEN is one more affirmation of our renowned faculty and curriculum."
To earn accreditation, a program must complete an application for candidacy and pay the required fee. For more information about the ACEN and candidacy for accreditation, please visit the ACEN website.
OLLU's Online RN-BSN
Our Lady of the Lake University's online RN to BSN program promotes career mobility and job sustainability, and enhances academic, professional and nursing skills. Licensed RNs who have their associate's degree in nursing or a diploma can take full- or part-time classes, depending on their schedule. Applicants must also have a minimum GPA of 2.5 for previous undergraduate work and hold an unencumbered RN license in the state in which they intend to complete the clinical placement. With OLLU's RN to BSN program, students:

Utilize an engaging platform to take classes online, anytime. There is no residency requirement.
Gain fundamental nursing knowledge in heath assessment, research and informatics.
Develop an understanding of providing nursing care to a culturally diverse population.
Practice written skills and ensure safe, state of the art patient care.
Benefit from a flexible fast-track format to complete the program in as little as four semesters.
Prepare to roll into a graduate program.
Become submerged in a program that has a strong focus on culture, diversity and community health.
Our Lady of the Lake University's online RN-BSN program was ranked in U.S. News and World Report's Best Online Bachelor's Programs list for 2014. The report revealed the program was ranked #1 in San Antonio, #5 in the State of Texas, and #141 Nationally. To learn more about OLLU's online RN-BSN program, click here or call 855-275-1082 to speak with an admissions adviser.
About Our Lady of the Lake University
Founded in 1895 by the Congregation of Divine Providence, Our Lady of the Lake University is a small, Catholic, private university located in San Antonio, Texas. Built on the trust and belief in God's providence, the university hews to its mission of ensuring a valuable learning experience for all students; fostering growth spiritually, personally, and professionally; and preparing students for success and service to society. Our Lady of the Lake University is accredited by the Southern Association of Colleges and Schools Commission on Colleges to award bachelor's, master's and doctoral degrees. Contact the Commission on Colleges at 1866 Southern Lane, Decatur, Georgia 30033-4097 or call 404-679-4500 for questions about the accreditation of Our Lady of the Lake University that fall under one of these areas: (1) to learn about the accreditation status of the institution, (2) to file a third-party comment at the time of the institution's decennial review, or (3) to file a complaint against the institution for alleged non-compliance with a standard or requirement.