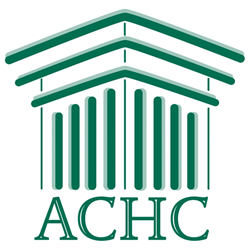 Cary, NC (PRWEB) October 10, 2014
Accreditation Commission for Health Care (ACHC), one of the nation's largest health care accreditation organizations(AOs), is advising health care professionals, especially those working in non-hospital settings, to continue to utilize precautions as recommended by the CDC and to employ good infection control practices in providing services to their patients. Recent events have highlighted the need for first responders and health care workers in all settings to be educated and to employ a heightened level of awareness and vigilance in stopping the spread of the Ebola virus in the U.S.
"Our health care providers are at the forefront of direct patient health services in the U.S.," said José Domingos, CEO, ACHC. "From home care nurses and those providing home infusion services, to pharmacists and techs, to the person delivering medical equipment to patients in their homes, these caring professionals must be vigilant in ensuring not only their own well-being but in following proper protocols to prevent any spread of the virus to the larger community."
ACHC recommends all health care providers revisit their training protocols to educate and potentially retrain their staff, stressing the importance of utilizing sound health care practices, including identifying any potential risks, knowing how to handle any that may arise, and being familiar with the proper use of personal protective equipment (PPE). The Centers for Disease Control and Prevention (CDC) and the National Institutes of Health (NIH) have some very helpful resources, listed below:
General guidance for the Ebola virus and clinicians
http://www.cdc.gov/vhf/ebola/hcp/clinician-information-us-healthcare-settings.html
CDC guidance for first responders and those working in the field
http://www.cdc.gov/vhf/ebola/hcp/interim-guidance-emergency-medical-services-systems-911-public-safety-answering-points-management-patients-known-suspected-united-states.html
NIH guidance for healthcare workers
http://www.nih.gov/health/ebola.htm#/121221
ACHC is a not-for-profit accreditation organization that has stood as a symbol of quality and excellence since 1986. The organization has CMS Deeming Authority for Home Health, Hospice, and DMEPOS. ACHC is the provider's choice for accreditation because of their personal Accreditation Advisors, relevant and realistic standards, and competitive pricing. The organization's unique consultative approach to accreditation is designed to improve the quality of patient care while enhancing business efficiencies through service-specific standards and industry-based best practices. Accreditation by ACHC reflects an organization's dedication and commitment to meeting standards that facilitate a higher level of performance and patient care.
For more information on ACHC's accreditation programs and educational resources, or to download ACHC Accreditation Standards, please visit achc.org or contact us at customerservice(at)achc(dot)org or (855) 937-2242.
###