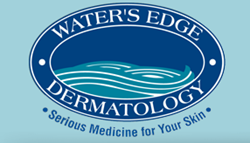 People in the community are very happy that they have a location closer to them.
Plant City, FL (PRWEB) October 13, 2014
After several years of business in the state of Florida, Water's Edge Dermatology opened yet another clinic in Plant City on September 9. Located at 420 North Plant Avenue, this skin care center is the company's 22nd clinical office. In order to staff the business, Water's Edge Dermatology has already added a new dermatologist, Fitzgeraldo Sanchez, MD to their staff.
Providing a wide variety of medical and cosmetic procedures at their 22 branches, the dermatology practice has watched their number of patients gradually increase in recent years. This has made it difficult to schedule appointments in a timely manner, while the distance between the various clinics forced some patients to travel long distances in order to receive treatment. Water's Edge Dermatology aims to solve these issues with their new practice. By establishing their business in Plant City, they hope to benefit patients in the area by making it possible to access care sooner. The business also hopes that the new location will reduce the distance patients with serious skin conditions must travel in order to access the treatment they need.
"Water's Edge Dermatology is one of the largest dermatology clinics in Florida," said Lewis Bergman, the Practice Administrator. "Opening this clinic will help us maintain our position in the industry as a leading dermatology clinic."
While the new clinic was only recently opened, Water's Edge Dermatology reports that patients have been enthusiastic about the new branch.
"People in the community are very happy that they have a location closer to them," said Bergman. "Patients from the entire area will benefit from a shorter commute."
Thanks to their staff of board-certified physicians and effective procedures, Water's Edge Dermatology has become one of the foremost dermatology practices in Florida. Best known for their laser skin resurfacing procedure, which reduces the look of sun-damage, lines and acne, the Plant City location is sure to become a fast favorite with patients from all walks of life who wish to improve the appearance of their skin.
About Water's Edge Dermatology
Water's Edge Dermatology has experienced practitioners and uses the latest technology to help patients seeking help with their various skin issues. The center offers both medical and cosmetic services, treating spider veins, wrinkles, acne, skin infections and more. To learn more, visit http://www.wederm.com