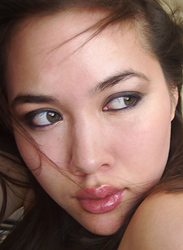 This workshop will help participants develop an emotional skill set that is tremendously useful, not only for their well-being but for the well-being of others.
San Diego, CA (PRWEB) October 11, 2014
Freedom, success, happiness; these are some of the adjectives used by participants to describe a transformational new emotional training that will be offered in a popular live workshop, available now to southern California residents.
This cutting-edge training draws on decades of research and experience by world-renowned experts on emotions like Dr. Paul Ekman and Dr. Robert Masters. The simple, useful techniques that participants learn will help them feel better and provide tools to manage negative emotions that so often lead to unnecessary suffering.
"This training is offered for people interested in learning about their emotions and how to get along better with themselves and others, in a fun, entertaining and interesting environment," says Moalemi.
More and more research is showing the importance of basic emotional awareness and confirming what psychologists and therapists have known for a long time-- that there is no such thing as a negative emotion.
"The emotions themselves aren't the problem, people using emotions in damaging ways is," says Moalemi.
The goal of Moalemi's San Diego Workshop on Emotions is to offer people simple, proven tools to control emotions like shame, fear, sadness and anger.
His work follows the trail of academic research that continues to demonstrate that emotional intelligence is the most important ingredient of a happy life. As many married (and divorced) couples can attest to, emotional intelligence is the most important ingredient of a happy marriage too.
"There's nothing more important than how you feel," says Moalemi. "The circumstances in your life are less important than your emotional appraisal of them and improving your emotional mindset can radically enhance the quality of your life," Moalemi concluded.
Ryan's emotional skills workshop is open to the public, beginning October 10th, for a limited time, for anyone interested in consistently improving how they feel.
About Ryan Moalemi: Ryan has over a decade of experience in the field of emotional skills training, with proven techniques to help you raise your EQ. You can visit Ryan on the web for more information on Ryan's popular emotional skills training in San Diego.