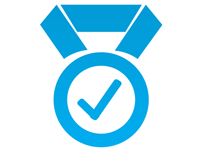 Zhengzhou, China (PRWEB) October 12, 2014
As a professional manufacturer of diamond tools, Jiangyin Jiufeng Diamond Tools Co., Ltd. produces diamond grinding wheels, diamond drill bits, diamond dressing tools, diamond resin grinding wheels, etc. Jiufeng Diamond Tools is capable of producing according to customers' demand and providing high-quality products in a short period of time. The company has brought in high-tech equipment and technologies from abroad. Its products sell well in America, Europe, Japan, and Southeast Asia.
Jiufeng has now set up its online store on iAbrasive and is busy with posting products. Since Internet transactions depend mostly on good faith, iAbrasive Verified Members are based on truth and facts. iAbrasive has witnessed a growing number of abrasive suppliers applying for Verified Membership, which has greatly enhanced iAbrasive's reputation in the abrasives industry.
Overseas abrasives buyers have access to see the verified information of Jangyin Jiufeng Diamond Tools Co., Ltd. at the "company profile" column to obtain more detailed knowledge of the company. Meanwhile, the company will be listed at the "Verified Suppliers" page (http://www.iabrasive.com/supplier/verified), making it more convenient for abrasives buyers to find it.