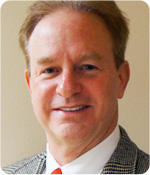 Memphis, TN (PRWEB) October 12, 2014
Much has been written of late regarding the global outbreak of Ebola. Worldwide fear of spread of the virus has made it almost impossible to turn on one's TV without hearing a talking head discussing it. Last month, the World Health Organization estimated the average mortality rate at 50% amongst those who were infected by Ebola.
"This is the single biggest public health hazard since the early days after the discovery of HIV in the early 1980's," says Michael Steuer, the owner and president of Memphis' MidSouth Pain Treatment Center.
Ebola virus disease, also known as Ebola Hemorrhagic Fever, is transmitted within the primate population, including humans, but is now known to be transmitted through the air. "Symptoms generally start within 8-10 days' incubation after being transmitted through blood or bodily fluids of infected individuals," says Michael Steuer. "Initial presenting symptoms can be very similar to any viral illness, including fever, sore throat, muscle pains and headache. It is important that people not panic just because they have these symptoms, because the flu is still a lot more common than Ebola at the present time."
But the uniquely aggressive nature of the disease typically presents in other ways. Dr. Michael Steuer says, "The more unique symptoms of Ebola include vomiting with or without blood, diarrhea and various signs of bleeding such as small red spots in the skin known as petechiae, as well as GI bleeding, coughing up blood, dark, tarry bowel movements, bleeding into the gums, and easy bruising."
"As doctors, it's important for us to take a thorough history and physical examination," says Michael Steuer. "We typically ask patients questions about their medical history, social and work history, and family history. But work history, and particularly travel history can help identify individuals at risk." Travel within the sub-Saharan African region where the Ebola virus has become epidemic can lead a doctor to be more suspicious. "However, it's important for people not to panic at this stage, just because they develop flu-like symptoms if travel history and recent past medical history are both entirely negative," says Dr. Michael Steuer. "If someone they know has the flu and then has recovered, with no history of travel or contact with a traveler to Africa, they've probably got the flu. Common entities are common, and we have to remember that," says Steuer, reassuringly.