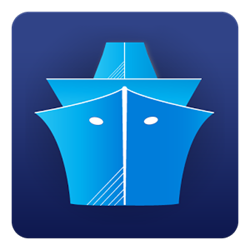 (PRWEB) October 13, 2014
A recent release from the makers of the MarineTraffic application highlights the various tools offered now that it is optimized for Android* tablets powered by Intel® Atom™ processors.
The 2-pager brochure states the resourceful aspects that users can expect within the application. Easy tracking of large vessels and fleets, course projection and replay as well as weather are accessible with the tap of a finger. Live arrival and departure information is available for 5,000 ports and marinas worldwide, and users can view photos and details about vessels, ports and lighthouses.
The publication notes that with over one million downloads, the MarineTraffic app is the most popular of its kind and can now reach an even larger nautical audience of Android* users.
MarineTraffic is available for immediate download at Google Play: https://play.google.com/store/apps/details?id=com.marinetraffic.android
About the Intel Developer Zone
The Intel Developer Zone supports independent developers and software companies of all sizes and skill levels with technical communities, go-to-market resources and business opportunities. To learn more about becoming an Intel® Software Partner, join the Intel Developer Zone.
Intel, the Intel logo and Intel Inside are trademarks of Intel Corporation in the U.S. and/or other countries.
*Other names and brands may be claimed as the property of others.
Copyright © 2014 Intel Corporation. All rights reserved.