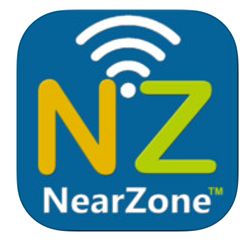 "It's like this secret ability that all these phones have, yet until recently so few people actually utilized it,"
Rock Hill South Carolina (PRWEB) October 21, 2014
Keeping tabs of everyone during a family cruise can be a trying experience, but the developers of a mobile app may have found a simple and free solution.
Making cell phone calls aboard cruise ships can be a costly and time-consuming ordeal. While most larger ships now have cellphone options, some of their rates are considered astronomical compared with standard billing.
The mobile app NearZone was designed to work outside of the traditional network of phone lines and satellites, instead relying on the base transmitters and receivers built in to every smartphone. Users of the app can directly communicate with one another through phone-to-phone contact.
This allows them to send texts without a phone line, or share links without Wifi. For families or groups traveling together on a cruise, it's a fast and free way for everyone to stay on the same page.
"Everyone likes to do their own thing on a cruise," explains app developer Ms Nwe. "And with so many people onboard, a tremendous amount of time can be wasted just trying to locate everyone."
"For this the app works like a charm," Dr Grewal continues. "When it's time for everyone to meet back up for dinner, we just ping the whole group at once and meet at the buffet."
NearZone works between iPhones, allowing users to share their profiles with others using NearZone, or to chat anonymously if they chose.
The developers of the app say users are continually coming up with new ways to utilize phone-to-phone contact, something many cellphone users are completely unaware of.
"It's like this secret ability that all these phones have, yet until recently so few people actually utilized it," Dr Grewal, the Ace Innovation Group's CEO said. "Now that word is spreading, people are finding limitless ways to use it."
NEarZone App can be downloaded in itunes store here.