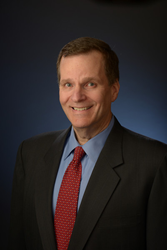 The Appeals Court concluded that the authorization form required in § 766.1065 complies with HIPAA
Baltimore, Maryland (PRWEB) October 13, 2014
MedicalMalpracticeLawyers.com discusses in today's blog posting the October 10, 2014 decision of a three-member panel of the U.S. Court of Appeals for the Eleventh Circuit ("Appeals Court") that overturned a lower federal court's decision that erroneously held that the written authorization form required by Florida's medical malpractice law as a presuit condition for medical malpractice plaintiffs is not voluntary, and because the authorization form is not voluntary, it would result in disclosure of the medical malpractice plaintiff's HIPAA-protected health information without his consent and without other safeguards in HIPAA and its regulations.
Florida Statute § 766.1065, which became effective on July 1, 2013, requires that a medical malpractice plaintiff execute a written authorization form for release of protected health information as a pre-condition to filing a medical negligence claim. That section specifically requires that the written authorization expressly allow the persons or class of persons listed, which include the defendant doctor, his insurer, adjuster, experts, and attorneys, to interview the plaintiff's health care providers without the presence of the plaintiff or his/her attorney (the treating health care providers are not required, however, to submit to a request for an interview).
The HIPPA regulations permit covered entities to disclose protected health information when certain requirements are met, including but not limited to when an individual expressly authorizes release of his or her medical information in a valid authorization form, which must be revocable. The HIPAA regulations prohibit the conditioning of medical treatment or health care benefits on the execution of a HIPAA authorization.
The Appeals Court noted that the HIPAA regulations expressly allow the release of protected health information upon the signing of a valid authorization. The Florida law contemplates a plaintiff's ability to revoke the required authorization and explicitly requires that the authorization include the phrase "the Patient has the right to revoke this authorization in writing." Although there is a consequence for revocation (the presuit notice is deemed retroactively void), the Appeals Court stated that the HIPAA regulations do not require that a person be able to revoke an authorization free of any consequences — the regulations just require that an authorization be revocable, which the Florida statute requires. Furthermore, the HIPAA regulations do not require that authorizations be narrow but only that they be specific (the Appeals Court stated that doctors will have no difficulty discerning the obvious purpose of a defendant's request when presented with a signed authorization).
The Appeals Court concluded that the authorization form required in § 766.1065 complies with HIPAA, and that had the drafters of the HIPAA regulations wished to preclude a state legislature from conditioning a public benefit—such as filing a lawsuit—on signing a HIPAA authorization, they could have easily done so, just as they generally prohibit doctors from conditioning medical treatment on signing a HIPAA authorization. Because the HIPPA regulations do not do so, the Appeals Court stated it must give effect to the regulations' silence.
The Appeals Court further stated that Florida medical malpractice plaintiffs voluntarily choose to seek redress for grievances through Florida's judicial system. By enacting § 766.1065, Florida conditioned an individual's ability to use a state-provided resource to advance medical negligence claims—the state judicial system—upon that individual's executing a limited HIPAA authorization in a form that complies with HIPAA's requirements. An individual retains the choice whether to file suit, and therefore whether to sign the authorization form.
The case is captioned Glen Murphy, Plaintiff-Appellee versus Adolfo C. Dulay, Adolfo C. Dulay, M.D., P.A., State of Florida, Defendants-Appellants, No. 13-14637 (D.C. Docket No. 4:13-cv-00378-RH-CAS).
About Us:
MedicalMalpracticeLawyers.com is the premier free website that connects medical malpractice victims in the United States with medical malpractice lawyers throughout the United States. As part of our continuing mission to educate and assist medical malpractice victims, MedicalMalpracticeLawyers.com publishes a daily blog, with over 1,300 consecutive daily blog postings to date.
If you, a family member, or a friend may be the victim of medical malpractice in the United States, you should promptly seek the legal advice of a local medical malpractice attorney in your state who may investigate your medical negligence claim for you and represent you in a medical malpractice case, if appropriate.
Our website provides a short, secure form that can be submitted to be connected with medical malpractice lawyers in the United States who may assist you, or you may call us toll-free in the United States at 800-295-3959.
Turn to us when you don't know where to turn.