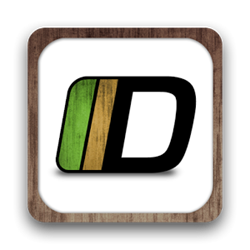 San Jose, CA (PRWEB) October 14, 2014
A recent document designed to market the Diptic photo app extols the virtues of the clever image-enhancement toolkit. Now optimized for Intel® Atom™ tablets for Android*, the Diptic app allows users to import images from a variety of sources and arrange them into visually pleasing, framed collages. 61 different layout options enable up to nine images to be collected into interesting groupings. Mobile borders can be modified for thickness and color and the stunning finished product can be easily shared on social media sites.
The document notes that mobile devices allow easy access, portability and fluid manipulation of glossy, high-resolution images so that users have extensive control over the final results that they can share from any location.
About UpTop
UpTop is a full-service, web-based software application design firm that focuses on conversion and mobile with deep expertise in research-infused user experience (UX) design and conversion.
UpTop has a long history of creating solutions that solve its customers' business needs and deliver specific, quantifiable results. For information, please see http://www.uptopcorp.com.
About the Intel Developer Zone:
The Intel Developer Zone supports independent developers and software companies of all sizes and skill levels with technical communities, go-to-market resources and business opportunities. To learn more about becoming an Intel Software Partner, join the Intel Developer Zone. For more information, visit: https://software.intel.com/
Intel, the Intel logo and Intel Inside are trademarks of Intel Corporation in the U.S. and/or other countries.
*Other names and brands may be claimed as the property of others.
Copyright © 2014 Intel Corporation. All rights reserved.