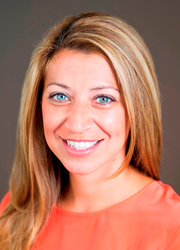 Beverly, MA (PRWEB) October 14, 2014
Many people believe that if they can consolidate their debts their financial situation will be vastly improved. S&N Debt Solutions has completed a new analysis of how debt consolidation plans work and the outcome has many revealing details about whether the consumer actually benefits from doing it.
In a recent meeting and discussion with Nicole Morgan and Shannon McLean both pointed out a few important facts. Nicole's analysis and conclusion was expressed this way: "Our clients have found that even though they want to refrain from excessive credit card spending they frequently do not have the discipline to reduce spending. Since their credit card balances are high they continue to pay only the minimum each month. Paying off their credit card debt by only paying the minimum might take between 15-25 years. A debt consolidation plan generally only reduces the monthly payment. But the problem is still there."
Shannon McLean also described another pitfall of debt consolidation when she pointed out, "Frequently unsecured credit card debt, once tied to a secured asset, puts a person into a vulnerable position. They are risking their assets such as the family home." While debt consolidation plans sound like they might work, the fact is that it most often does not produce a favorable financial position for those that have high credit card debt.
Morgan and McLean both feel confident that consumers with excessive credit card debt do better by using a negotiated debt settlement program. Here's why. The S&N debt settlement program frees consumers from long, and all but impossible to complete, debt consolidation program options. Nicole Morgan positioned it this way; "Once consumers see that they can, by diligently following our payoff program, eliminate their credit card debt over a period of 24 – 36 months, they begin to have hope that they can recover and that their financial future is not that bleak."
"It's important to change the way you think about credit cards" said Shannon McLean. "If there is no way to break the cycle, people will run-up even more debt. In addition, when they reach their credit card maximum limit, they may request and receive increases in their credit line. That does not help the situation at all."
The final analysis is that S&N's top management, after freshly analyzing debt consolidation options, still supports a well-organized credit card debt settlement program.
About S&N Debt Solutions:
S&N Debt Solutions is one of the leading unsecured and credit card debt settlement companies in America. Since its inception, S&N has focused on providing its clients with an unparalleled program that allows individuals to pay-off unsecured and credit card balances for negotiated amounts, frequently 50% less than what they owe.
http://debtsettlementnegotiations.com/
S&N offers a sound alternative to bankruptcy, debt consolidation, and consumer credit counseling by providing programs and services that are both professional and compassionate.
About Liberty Publishing:
Liberty Publishing has been providing cutting-edge content to financial institutions, financial advisors, CPAs, insurance professionals, real estate agents, and fee-only financial planners for over three decades. Our financial, economic, and tax content has become the standard by which all others are judged.
Liberty takes all personalized communications from the drawing board through the final production process. The customer-focused teams assembled at Liberty represent a diverse group of professionals who offer the best of experience from their fields.
Written by:
M. Jeffrey Rosen, CLU, ChFC
jrosen(at)libertyink(dot)com
Liberty Publishing, Inc.
800-722-7270 Ext 122