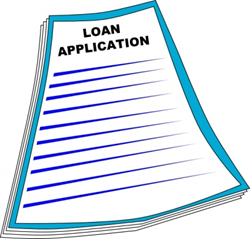 While saving might be difficult, it's worth it!
Chicago, IL (PRWEB) October 12, 2014
With Interest rates back on the decline Peoples Home Equity offers some tips as how to prepare and pass through the mortgage process.
Be Ready For a Mortgage
One may have doubts whether they have financial background or ability to afford a mortgage. This concern often pushes away many prospective mortgage applicants even before they approach a lender out of fear. Individuals should not be afraid that they are going to get into a dangerous financial situation by obtaining a home loan. On the contrary, home loans are often less expensive than paying for rent, and lenders like Peoples Home Equity are not high pressure sales institutions. American's can easily see whether a mortgage is the correct path by using a number of easy financial calculators on the Peoples Home Equity website. Users may wonder "How Much Do I Have To Earn?", "How Much Can I Borrow?" or what will be their estimated "Monthly Payment"? Peoples Home Equity has observed that once users see the costs of a mortgage it really alms many concerns by putting things into perspective.
Always Try To Improve The Debt-To-Income Ratio
The higher number of mortgage applicants approved are those with lower debt-to-income ratios. If one is unable to try and earn more money, then try to save and pay off more debt such as credit card balances or auto loans.
Save For A Down Payment
While saving might be difficult, it's worth it! A large down payment for a home loan saves mortgage users thousands of dollars in future payments.
Make Sure All Necessary Documentation Is Submitted
Lenders will require a number of different documents from taxes for the past two years, to bank statements, and the last 4 weeks of pay stubs. Expect to be fully audited in terms of financial and employment status. The quickest way to pass through this process is to ask the lenders loan officer what they need and submit it as soon as possible. The process is actually quite simple and one can get started on Peoples Home Equity's "Home Loan Application" page.
After being approved for a home loan, one may decide to lock in the lenders offered mortgage rate, or choose to float their rate with the changes of the market. The good news for home loan applicants is that the Federal Reserve recently reassured American's that it intends to keep interest rates low. Low rates translate into an expected continuation of low mortgage rates. Locking a home loan now is a good idea. Why? Because, the over the long term the Federal Reserve expects to raise interest rates by a high margin. Some may feel, why risk? Locking in a historically low rate is the safe bet and causes fewer headaches over future rate movements. Others may have conviction that rates are going to move lower again and thus wait to lock in their mortgage to purchase a home. Whichever the decision, individuals should feel relieved that they have been approved for a home loan and have the power purchase a property.
Contact a Peoples Home Equity loan officer today at: 262-563-4026