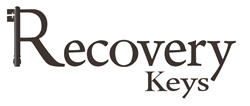 "We are pleased to offer increased programming to serve Volusia, Flagler, St. John's and Duval Counties with quality substance abuse and mental health services," stated Dr. Mirabile, MD, ABAM, FAAFP, Medical Director of Recovery Keys.
St. Augustine, Florida (PRWEB) October 14, 2014
Recovery Keys has launched a Partial Hospitalization (PHP) or Day Treatment Program in Saint Augustine, FL. This new higher intensity outpatient treatment program for drug and alcohol abuse has the capacity to treat more severe forms of addictive illness on an outpatient basis provided patients have a safe place to live and some level of outside support.
Recovery Keys has also opened a second Intensive Outpatient (IOP) Treatment Program to maintain high quality service for a larger number of patients in need as well as to accommodate those patients with specific hours of availability for treatment.
Recovery Keys offers excellence in the treatment of drug and alcohol use disorders. Services at Recovery Keys include: Comprehensive Evaluation for Substance Use Disorders, Partial Hospitalization (PHP) or Day Treatment, Intensive Outpatient Treatment (IOP) for Drug and Alcohol Abuse, Outpatient Detoxification, Addiction Education, Individual and Group Therapy, Medical Management, Discharge Planning, and AfterCare or Post-Treatment Monitoring.
Recovery Keys' programs for both drug and alcohol addiction are abstinence-focused and 12 Step-based.
http://www.recoverykeys.org
Dr. Mirabile, Medical Director for Recovery Keys, has experience in leading a multidisciplinary team of professionals to provide high quality mental health and addiction treatment at all levels of care. Dr. Mirabile is a Diplomate of both the American Board of Addiction Medicine and the American Board of Family Medicine. He has been recognized as a Fellow by the American Academy of Family Physicians (FAAFP) and has been certified by the American Society of Addiction Medicine (ASAM).
Contact Information
Judy Melita
Recovery Keys
http://www.recoverykeys.org
904 342-5965