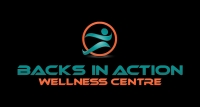 Chiropractic medicine is becoming increasingly popular and being recognized as a stand-alone treatment procedure
Vancouver, BC (PRWEB) October 13, 2014
Backs in Action, a renowned East Vancouver Chiropractor Clinic, has recently announced that it will now be offering an enhanced list of chiropractic services to its clients and patients. With chiropractic medicine becoming increasingly popular and being recognized as a stand-alone treatment procedure, more and more patients now demand services at Backs in Action East Vancouver Chiropractic Clinic and Wellness Center. Whether it is adjustment or other chiropractic techniques, Back in Action now has an improved portfolio of services for its clients.
The enhanced list of services by Vancouver chiropractors at Backs in Action will produce the following benefits:

Improved movement in neck, shoulders, back and torso
Improved focus
Better posture
Greater relaxation
Relief from headache, neck and back pain
Greater adaptability to stress
Prevention of muscle and joint injuries
Correction of gait and foot problems
Improved flexibility
Relief of pregnancy-related back ache
"Consulting a Backs in Action East Vancouver Chiropractor is no different than visiting any other health care professional," states a company representative. "Our Vancouver Chiropractors will start with asking for a case history, including a thorough review of your specific problem, relevant past history and overall health (family history, dietary habits, and job duties). Chiropractor treatments usually involve corrective spinal adjustments; however, other therapies may be used to supplement the adjustments. Your Vancouver Chiropractor will focus on improving your specific condition through treatment. The Chiropractor may also suggest lifestyle changes to improve overall health and prevent further injury."
About Backs in Action
Backs in Action is a Vancouver Chiropractor that provides a wide range of services for its clients, which are all focused on helping to relieve pain and encourage a balanced and enjoyable life. The team at Backs in Action consists of passionate and committed individuals, who are all highly skilled in their areas of expertise. Backs in Action is located in Suite #203 at 1750 East 10th Avenue, in Vancouver, British Columbia. For more information regarding the direct billing and plan coverage, visit http://backsinaction.ca/ or call 604-876-9977.