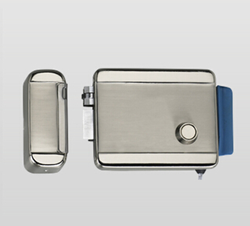 (PRWEB) October 13, 2014
Locks-Magnetic.com is a distinguished maglock supplier. And it is offering various kinds of high quality magnetic locks. Recently, the reliable supplier has showed its new collection of magnetic locks for customers throughout the world. Moreover, it is offering big savings (up to 30 percent off) on these new locks. Customers that place an order before October 30 can enjoy the special offer.
According to the CEO of Locks-Magnetic.com, an electronic lock is a locking device that includes an electromagnet and an armature plate. The most recommended items in this range are 60KG Magnetic Lock, 280kg (600Lbs) Single Door Magnetic Lock and 70KG Single Door Magnetic Mini Lock. The company checks and re-checks the ready-made door lock products before shipment.
Magnetic locks are in great demand in the market nowadays. All the company's new items are featured with concise designs and excellent performance. As a pioneer in the magnetic lock industry, Locks-Magnetic.com has confidence in its brand new locks. This company is a good place for anyone looking for high quality door lock products.
It is worthy to mention that the company insists on offering high quality locks; its aim is to help worldwide clients make their houses safer. In the past few months, the company's business growth was greatly stimulated. The big discounts are not there every day. And the company's stock is limited, so customers who are in need of affordable locks should visit its website as soon as possible.
About Locks-Magnetic.com
Locks-Magnetic.com is a leading online store of high quality magnetic lock products. The company also provides many different exit buttons, plastic exit buttons, stainless steel exit buttons, DDA exit buttons, key switch exit buttons and break glass switches. With an aim of offering the most affordable and convenient products, the company often announces new innovative products. In addition, it launches big promotions at its one stop website frequently. Customer service is the top priority of this professional supplier.
More details about the company and its high quality products can be found at http://www.locks-magnetic.com/Magnetic/.