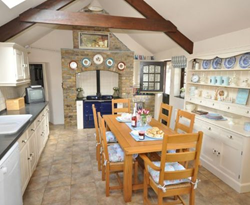 "Partnerships such as this are a great way for Snaptrip to improve the efficiency of the UK self-catered market," said Snaptrip CEO, Matt Fox.
London, UK (PRWEB UK) 15 October 2014
Snaptrip, the UK's biggest last-minute cottage holiday provider, has announced that is has passed the milestone of 12,000 properties bookable on its website. After signing a new partnership, Snaptrip.com now lists 12,450 unique cottages and apartments, spread right across the UK's most popular holiday destinations.
The increased offering comes as a result of an agreement between Snaptrip's management team and one of the UK's leading self-catered providers. The new partner, which owns numerous regional brands across the country, has agreed to Snaptrip marketing last-minute availability on all of the 3,000 properties that it manages. The latest editions have boosted Snaptrip's presence in regions popular with domestic holidaymakers such as Suffolk, Yorkshire, Wales, Norfolk and the Cotswolds.
"Partnerships such as this are a great way for Snaptrip to improve the efficiency of the UK self-catered market," said Matt Fox, CEO and Co-Founder of Snaptrip. "The properties that we have added to the site are all of an extremely high quality, and I am confident this partnership will be of significant benefit to our clients."
The agreement is positive news for property owners, who are able to maximise their revenue by offering discounts for late availability. The annual occupancy of UK holiday rental properties averages at just 52%*, meaning that there is a huge amount of wastage each year. Most owners have demonstrated a willingness to offer discounts on peak prices, often up to as high as 50%, in order to take a booking. Snaptrip provide owners with the platform to offer these unmissable deals that persuade holidaymakers to treat themselves to a memorable UK break.
"This new partnership reinforces Snaptrip's position as the leader in the last minute UK self-catered market" said Nic Brisbourne, Managing Partner at the VC firm and Snaptrip investor Forward Partners. "Offering quality cottages at last-minute prices is vital to Snaptrip building a brand that customers trust and keep coming back to. Early results indicate that this is something they are achieving in a short period of time."
Snaptrip is the only aggregation website that displays exact availability and prices for period searched. This tactic greatly reduces the amount of time people spend finding the right property. Snaptrip customers can have greater confidence that a property will be available during the selected dates and importantly, at the price displayed, solving a common grievance expressed against other holiday letting websites.
Snaptrip CEO Matt Fox was the Head of Marketing and Operations at pureholidayhomes.com prior to its sale to the @Leisure Group in 2011. Having devised the concept for Snaptrip, he was joined on the management team by Co-Founder and CTO Dan Harrison. Harrison is a sector veteran having spent eight years at industry giant HomeAway, serving as manager of the UK Software Engineering Team before leaving to pursue a career as an entrepreneur in 2013. The pair intends to build on early successes with Snaptrip and continue on a path of aggressive growth throughout the UK, before embarking on an expansion plan through mainland Europe and the US.
For more information about Snaptrip and the properties that it represents, please visit http://www.snaptrip.com.

Source: Scottish Accommodation Occupancy Surveys, 2011
About Snaptrip:
Snaptrip is the UK's biggest provider of last minute cottage holidays. Offering discounts of up to 50% on cottages and apartments across the country, Snaptrip allows customers to get away more often and explore the best that the UK has to offer.
About Forward Partners:
Forward Partners is an investment studio, providing the catalyst for ecommerce startups through a unique combination of funding and help from hands-on experts.
Portfolio includes Hailo Taxi App, Appear Here, Blikbook, Top10, Unbound, and Zopa.
Notes to Editors:
For further information, please contact, Tel: 0203 637 0812, or email:
Matt Fox, CEO, matt(dot)fox(at)snaptrip(dot)com
Dan Harrison, CTO, dan(dot)harrison(at)snaptrip(dot)com
Chris Holton, Press, chris(dot)holton(at)snaptrip(dot)com