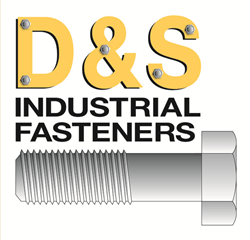 We want to show customers that you don't have to be a major corporation to find deals like one
Pittsburgh, PA (PRWEB) October 15, 2014
D&S Fasteners, a Pittsburgh-based global supplier of fasteners, tools, safety products and industrial equipment, announced today that it has rolled out a new website, http://www.dsfasteners.com.
The website, the company's first in over 15 years of operation, features a clean and uncluttered design that focuses on core services and on facilitating points of contact. Rich Celaschi, a D&S Fasteners representative, explained that the primary purpose of the website is to allow customers to more easily connect with the company's team of sourcing experts.
"We wanted to keep it simple," Celaschi said. "Customers don't need to know the serial number or the exact name of the product they're looking for. They don't need to dig through pages of menus. We just ask them to tell us what they want and then we do all the rest."
Celaschi, who took on the role of operations manager in September, added that the website's simplified design and basic tell-us-what-you-need contact forms are intended to eliminate some of the complexity that often surrounds sourcing hardware and equipment.
"You shouldn't have to memorize product catalogs or figure out a search algorithm just to order bolts in a particular size," Celaschi said. "That's our job."
Celaschi noted that the concierge-style sourcing provided by D&S Fasteners has long been a draw for many of his company's biggest clients. His team currently provides this service for the complete catalogs of Brighton-Best, Winzer, Nucor Fasteners and Star Stainless Screw Company. He added that D&S Fasteners is also able to provide customers with fully customized fabrication for obscure or obsolete hardware and components.
In addition to fasteners, Celaschi said that his company specializes in tools, chemicals and safety equipment, particularly for rugged applications like oil and gas drilling and mining, industries with a strong presence in the region. Customers will be able to order hardhats, boots, vests, fall protection gear and more from the website.
The new website will also be used to showcase monthly specials and featured products. Each month a new selection of deeply discounted sale items will be rotated onto the website's homepage and will be made available to both new and existing customers.
"We felt it was time to bring more individual consumers to the fold," Celaschi said. "The specials, which highlight the significant discounts that we routinely offer over MSRP, will help in that regard. We want to show customers that you don't have to be a major corporation to find deals like one."
In addition to the website, D&S Fasteners has also launched companion Facebook, LinkedIn, Twitter and Google Plus pages. These social media accounts, Celaschi said, will be focused on specials as well as industry news and information.
"For years our team has worked with multinational companies sourcing components and fasteners," Celaschi said. "They trust us to find what they need with minimum hassle. The website is an extension of our commitment that also brings our expertise to a wider audience. We intend to grow the online side of the business using the same principles that have made us so successful offline."
About D&S Fasteners:
Founded in 1998 as an extension of its parent company, D&S Hoist and Crane, D&S Fasteners focuses on comprehensive sourcing solutions for businesses. It counts major North American companies like Chevron, Ford, US Steel, Allegheny Technologies and Wal-Mart among its clients. Industries it serves include oil and gas, steel, automotive, wholesale distribution and now retail consumers.
In 2009 D&S Fasteners became part of the H&K Family of Companies, a move which expanded its distribution network to include Baltimore, Philadelphia, eastern Ohio and central Pennsylvania. Through this relationship, D&S Fasteners can also provide customers with a range of mobile and material handling equipment as well facility maintenance and cleaning machines.
Media Contact:
Rich Celaschi
D&S Fasteners
3100 Casteel Drive
Coraopolis, PA 15108
(412) 490-3215
(412) 788-4435 (fax)
rcelaschi(at)dsfasteners(dot)com
http://www.dsfasteners.com