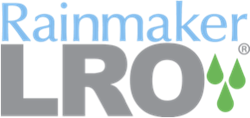 ATLANTA, GA (PRWEB) October 13, 2014
The Rainmaker Group, the leading provider of revenue management and profit optimization solutions to the multifamily housing and gaming/hospitality industries, announces the acquisition of Rent Jungle, a leading multifamily Internet Listing Service (ILS) and technology company specializing in apartment listing data and business intelligence. Among other integrations, The Rainmaker Group plans to leverage Rent Jungle data to enhance pricing algorithms and products to automatically incorporate competitor rents in the Rainmaker LRO® revenue management or rent optimization software system.
Rent Jungle collects rental listings for multifamily and single-family homes from all of the large listing sites, as well as many of the smaller listing and property sites, aggregating the listings that it collects and providing them to the public on its RentJungle.com ILS. In the past four years, Rent Jungle has grown to more than one million active listings and 1.5 million monthly site visits, and its ILS is ranked among the top 15 in the U.S.
"We're extremely pleased to welcome Rent Jungle to the Rainmaker team," said The Rainmaker Group executive vice president of strategy and business development Amar Duggasani. "At Rainmaker, we pride ourselves in providing state-of-the-art analytics solutions that drive significant financial and operational benefits to our customers. Rent Jungle complements that vision by bringing a stellar reputation and proven capabilities in multifamily business intelligence, apartment search and data analytics. There are a number of immediate opportunities to leverage Rent Jungle technology and data in our LRO system. The Rent Jungle and LRO teams intend to move quickly to determine which initiatives will provide the greatest value to customers, which we will focus on first."
Rent Jungle is based in Pittsburgh and was founded in 2010 by Jon Pastor. Pastor brings a wealth of technology and business strategy experience to Rainmaker from his roles at McKinsey, Google, Microsoft and Rent Jungle. Jon is a graduate of Case Western University and the Harvard Business School. Pastor and his team of developers will be joining The Rainmaker Group and will continue to operate out of Pittsburgh.
"The Rainmaker Group is the perfect fit for a company like Rent Jungle," Pastor said. "We're looking forward to advancing Rainmaker's analytical solutions and also immediately providing LRO clients with actionable data, while improving Rent Jungle's apartment search engine for current and future users and with Rainmaker's assistance, continuing to evolve into a stronger, more innovative company within the multifamily arena."
The Rainmaker Group plans to invest in Rent Jungle's technology to enhance it for existing Rent Jungle customers, future Rent Jungle customers and LRO customers. The Rent Jungle team (now a part of The Rainmaker Group) will continue to support Rent Jungle's customers, developing and enhancing the technology that they use.
About Rainmaker
The Rainmaker Group is the market leader in profit optimization solutions for the Multifamily Housing and Gaming & Hospitality industries. Rainmaker software, coupled with professional business consulting services, enables multifamily housing operators to maximize revenue from apartment leases and helps operators of hotels and casino hotels secure the most valuable customers to increase their profitability. An innovator and thought leader in the highly specialized revenue optimization field, Rainmaker leverages cutting-edge research to bring clients the most sophisticated systems and help them achieve the highest profitability from their assets. Multifamily housing clients include leaders such as AvalonBay Communities, Equity Residential, Gables Residential, Post Properties, MAA and more. Gaming/Hospitality clients include leading casino/hotel organizations such as Atlantis The Palm Dubai, Caesars Entertainment, MGM Resorts International, Omni Hotels & Resorts, Wynn Las Vegas and many others. A Microsoft Silver Certified Partner headquartered in northern Atlanta, GA, Rainmaker has for four years running ranked on the Inc. 5000 list among America's top fastest growing, privately held companies. For more information, visit http://www.LetItRain.com.
Media Contact:
LinnellTaylor Marketing
Chris Wood
Content Director
(303) 682-3945
Chris(at)linnelltaylor(dot)com
Company Contact:
The Rainmaker Group
Nancy Nevins
Director, Marketing
(678) 578-5728
nnevins(at)LetItRain(dot)com