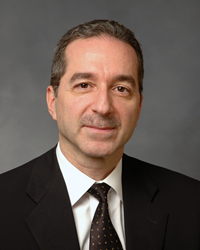 "AGH has a long history of providing our region's residents with exceptional, personalized care that is second to none." Tony Farah, MD, Chief Medical Officer, Allegheny Health Network
PITTSBURGH, Pa. (PRWEB) October 13, 2014
Allegheny General Hospital (AGH) has once again received the National Research Corporation's (NRC) Consumer Choice Award for Western Pennsylvania. Based solely on the views of healthcare consumers, the award identifies hospitals that have the highest quality and image in their respective markets.
A leading analyst of healthcare performance and one of the largest patient satisfaction firms in the United States, NRC has now lauded AGH with its Consumer Choice Award on 11 separate occasions. The 2014/2015 Consumer Choice Award winners were announced in the Oct. 13 edition of Modern Healthcare magazine. AGH, part of the Allegheny Health Network, is one of approximately 300 U.S. medical centers in 300 markets cited by the NRC for excellence in patient care.
"This award directly reflects the talent, commitment and compassion of Allegheny General Hospital's team of medical professionals – its physicians, nurses and support staff," said Tony Farah, MD, Chief Medical Officer, Allegheny Health Network. "AGH has a long history of providing our region's residents with exceptional, personalized care that is second to none."
Winners are determined by consumer perceptions on multiple quality and image ratings collected in the company's Market Insights survey, the largest online consumer healthcare survey in the country. National Research surveys more than 290,000 households in the contiguous 48 states and the District of Columbia. Hospitals named by consumers are analyzed and ranked based on Core Based Statistical Areas defined by the U.S. Census Bureau, with winning facilities being ranked the highest.
AGH is the flagship academic medical center of the Pittsburgh-based Allegheny Health Network (ahn.org). Recognized as a preeminent regional referral center for advanced specialty care and medical research, the 698-bed hospital is noted for its leading expertise in cardiovascular disease, cancer treatment, diagnostic radiology, gastroenterology, general and trauma surgery, nephrology, neurologic disease, immunology, otolaryngology, urology, ophthalmology, orthopaedic surgery, psychiatry, pulmonary medicine and transplant surgery.
Affiliated with both the Drexel University College of Medicine and Temple University School of Medicine, AGH is also perennially lauded by US News and World Report as one of the country's highest performing hospitals across numerous medical specialties.
###