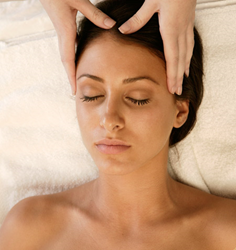 "These massage packages are designed to help our clients look to the busy months ahead and make a commitment to take some time for relaxation and wellness." -Gen Obolensky, Owner/Aesthetician, Botanica Day Spa
Clearwater, FL (PRWEB) October 14, 2014
Botanica Day Spa, specializing in natural treatments for the body, skin and nails for, has released their annual massage packages available for purchase throughout the month of October. Just in time for National Massage Therapy Awareness Week®, Botanica's yearly massage month specials have become a tradition at the spa, promoting a longer-term commitment to wellness while offering clients massage packages at the lowest rates of the year.
This year's special massage package rates include:
55-Minute Massage – (Regular Price $80 each)
3 for $199 ($66 ea)
5 for $319 ($63 ea)
10 for $599 ($60 ea)
90-Minute Massage – (Regular Price $120 each)
5 for $495 ($99 ea)
10 for $899 ($90 ea)
55-Minute Cupping Massage – (Regular Price $99 each)
5 for $399 ($80 ea)
10 for $699 ($70 ea)
"October means a transition into hopefully cooler weather in Florida and the 'calm before the storm' of the holiday season," said Gen Obolensky, owner at Botanica Day Spa and a licensed aesthetician herself. "These massage packages are designed to help our clients look to the busy months ahead and make a commitment to take some time for relaxation and wellness."
Botanica is also encouraging both new and existing clients to try something new at the spa, offering 50% off first-time services every single Wednesday until the end of the month. "With National Massage Therapy Awareness Week® just around the corner, October is the perfect occasion to invite everyone to think outside the box, try new services and hopefully achieve a new state of personal well-being."
Botanica Day Spa will celebrate their 20th Anniversary this December. Learn more about their monthly specials by visiting their website, or call to book an appointment at 727-441-1711.
ABOUT BOTANICA DAY SPA
Located in downtown Clearwater, Botanica Day Spa specializes in natural treatments for the body, skin and nails. Recognized in 2013 as first runner-up for Creative Loafing's "Best of the Bay" awards, Botanica was voted first runner-up for Best Day Spa and first place for Best Mani/Pedi. Botanica was also voted "Best of Tampa Bay" for Brazilian bikini waxing, eyebrow shaping and therapeutic massage by CitySearch in 2010. With an emphasis on the use of organic and natural product lines in a cutting edge beauty services setting, Botanica's staff is comprised of 12 fully licensed aestheticians, nail technicians, massage therapists and makeup artists offering a full menu of luxury spa services. The spa celebrates its twentieth year in business in 2014. For more information, please visit http://www.BotanicaDaySpa.com.