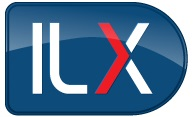 The inability to find workers with correct skills could damage Britain's long-term economic future
(PRWEB UK) 13 October 2014
According to the recruitment firm Hays Group, the UK has one of the worst 'talent mismatches' in Europe. This raises the risk of slower economic growth and lost opportunity for British people and businesses.
The Hays Global Skills Index 2014, produced in collaboration with Oxford Economics, found that the gap between skills that people can offer and those which UK employers are seeking increased again this year. This research is based on the analysis of professional employment markets across 31 major global economies. It revealed that the UK's 'talent mismatch' scored 9.6 out of 10.
This high score indicates that businesses are facing a serious problem matching unemployed candidates with available jobs. A lower score, however, suggests employers are having an easier time finding workers with the correct skills they need.
The inability to find workers with correct skills could damage Britain's long-term economic future, at a time when we are currently relying on a broad range of infrastructure upgrades including high-speed rail, toll motorways and improved energy infrastructure.
Alistair Cox, chief executive of the Hays Group, stated: 'The UK's chronic skills shortage is one of the biggest threats to our nation's future prospects. If this talent mismatch continues to rise at the current rate as the economy improves, we will reach crisis point in a matter of months.'
As leading providers of professional learning and group training programmes, ILX take a keen interest in industry relevant news. Global Head of Marketing at ILX, Kevin Tewis, commented on the recent reports.
'Infrastructure projects are some of the most important developments supporting the UK economy. These projects often come at high-cost and high-risk, which makes finding employees with the correct skills for the job crucial,' he said.
'Behind every successful infrastructure project there are skilled and talented project managers. These individuals are often the driving force of huge projects with great economic significance. If the UK's infrastructure projects are under threat due to skill disparity, then perhaps the effective training of project managers is the best place to start.
'Thousands of people take part in PRINCE2 project management training every year. The course provides talented individuals with the training they need to enhance their skill set. A focus on education may be the way forward to solving the 'talent mismatch' crisis in the UK. The more education aspiring project managers receive, the more readily available employees there will be with the correct skillset to complete complex infrastructure projects.'
ILX is a leading global provider of Best Practice learning solutions and consulting services and is a market leader in PRINCE2 training. Operating across 100 countries, they have delivered learning solutions to corporate, public, and consumer audiences for over 25 years. They have trained over 100,000 learners in more than 5,000 organisations across their virtual and online learning programmes, as well as in classroom environments.
PRINCE2® is a registered trade mark of AXELOS Limited.