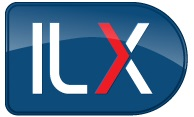 recognition for the work done by a charitable NGO shows that good project management practice is something that all organisations can and should aspire to
(PRWEB UK) 17 October 2014
They have responded to the news that Iran's MAHAK Charity, which supports children with cancer, has been awarded the Project Management Achievement Award in Internationally Funded Humanitarian Aid Project. In doing so, MAHAK has become the first non-governmental organisation (NGO) to claim the award.
At a recent press conference, the chairman of MAHAK's Board of Directors, Javad Karbassizade, said the award was indebted to the trust and efforts of the charity's members, who work tirelessly to promote their key values of transparency, accountability, appreciation and integrity.
IPMA has launched achievement awards like this to give formal recognition to projects run by NGOs, governments and other organisations.
The Internationally Funded Humanitarian Aid Award is given to an overseas project that has either been completed successfully or reached a notable milestone. It acknowledges a project managed or supported by an NGO that has brought major benefits to a community, and the special challenges international development and aid projects present to project teams and their stakeholders.
Prominent project management consultancy and training course provider, ILX, has congratulated MAHAK on their award and believes that recognition for the work done by a charitable NGO shows that good project management practice is something that all organisations can and should aspire to.
Global Head of Marketing, Kevin Tewis, said: 'This award is clearly a tribute to the work done by MAHAK and an acknowledgement of the project management approach they have adopted in pursuit of their objectives. It also shows how serious NGOs are taking project management these days and they should be commended for that.
'Effective project management is a skill-set that can be applied to projects across all sectors. With the right training, such as the PRINCE2 courses run by ILX, organisations can see for themselves that the principles at its core are not industry specific and have universal value,' he added.
ILX is a leading global provider of Best Practice learning solutions and consulting services and is a market leader in PRINCE2 training. Operating across 100 countries, they have delivered learning solutions to corporate, public, and consumer audiences for over 25 years. They have trained over 100,000 learners in more than 5,000 organisations across their virtual and online learning programmes, as well as in classroom environments.
PRINCE2® is a registered trade mark of AXELOS Limited.