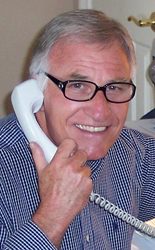 "A parent referred to me as a "teen whisperer…I was flattered."
Los Angeles, CA (PRWEB) October 14, 2014
Into the Heart of Addiction reveals their newest blog interview with Bill Lane. Mr. Lane shares the experience that led him to work with addicted youth and reveals the lengths he has gone to in order to get them lifesaving help.
Bill Lane is a "transporter," who has traveled as far as Sweden, Costa Rica and New Zealand to bring young addicts to treatment, initially against their will. Some might think he is just a grab-and-go guy but he really utilizes integrity, compassion and follows the Safe Therapeutic Escort Protocol guidelines to ensure the highest levels of safety.
Bill Lane works with parents and gives them guidelines that will ease the transition to treatment, facilitate the success of recovery and make a win-win situation for everyone involved. To find out more about the services of Bill Lane and Associates visit http://www.billlaneandassociates.com/index.html
Into the Heart of Addiction is the New Life House http://newlifehouse.com recovery community's resource for parents and families of substance abusing youth. Writers are recovered addicts and alcoholics, their parents and recovery professionals, who supply the public with an in depth look at the reality of substance abuse and the family system. New Life House believes that change and recovery occur as a result of living in a peer-centered community where young people and parents are held accountable. "This is a process that cannot be side stepped; being accountable is essential and ultimately the saving grace for a drug addict," says New Life CEO Mike Joly.