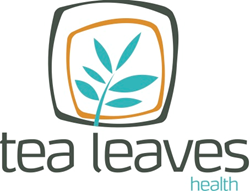 "It's rare to find a situation where two companies' missions and products align so nicely," said Ramu Potarazu, CEO of Binary Fountain.
Roswell, GA (PRWEB) October 14, 2014
Tea Leaves Health is pleased to announce its new partnership with Binary Fountain, the leading social intelligence company in the healthcare industry. Binary Fountain's Social Compass platform is the most innovative software on the market for driving online consumer engagement, managing provider reputation and improving overall patient experience for health systems, hospitals and physicians. The firm is currently rolling out the first Social Index (SI) in healthcare, which measures and benchmarks physicians based on the company's proprietary neurolinguistic engine and evidenced-based scoring algorithms. Tea Leaves will integrate Social Compass and the Social Index (SI) into its leading Strategic Growth Platform to match patients to an ideal healthcare provider.
"This partnership is a win-win all around," says Jim Schleck, President and CEO of Tea Leaves, a progressive, growing business intelligence integrator whose PatientologyTM and PhysicianologyTM platforms dovetail perfectly with the Social Compass program. "It's a win for our respective companies, but more than that, it's a win for patients and physicians alike."
"It's rare to find a situation where two companies' missions and products align so nicely," said Ramu Potarazu, CEO of Binary Fountain. "Binary Fountain and Tea Leaves are making groundbreaking progress in the patient experience terrain. This partnership will only enhance and accelerate the process of us providing more value to more people."
Social Compass continuously monitors feedback from social media, surveys, Web commentary and other meaningful sources of communication and transactions to give health systems, hospitals and physician groups actionable insights to enhance patient satisfaction, improve operations and drive sustainable bottom-line results.
"For example, we can take an interaction between a physician and a patient, review the feedback in our system and use key words and phrases extracted from the Physicianology system (i.e., compassion, thorough, experienced), and use them in our messaging through text-based analytics to develop trends and marketing messages, such as email campaigns, direct-response marketing or social networking," Schleck said. "It really allows us to zero in and customize messaging directly to the healthcare consumer in an effort to increase response and eventually, action."
Social Compass not only monitors physician ratings and structured network data across key sites, but also analyzes the full spectrum of unstructured data in its scoring algorithms to arrive at the Social Index. A key function of this partnership is to make the Social Index an integral part of the physician profile within Tea Leaves' Physicianology tool.
"On the Patientology side, this information can be used to effectively trigger communications to consumers based on positive ratings. This data also can be used for social media-built triggers based on trending hashtags."
"We are eager to tap into the knowledge, technology and tools that Binary Fountain offers," Schleck says. "Their platform will help our clients more effectively and efficiently reach new patients while also promoting their physicians through both our Patientology and Physicianology products."
About Binary Fountain
Binary Fountain is a leading social intelligence company that extracts operational feedback from online conversations and distills the results into actionable insights. The company's enterprise SaaS platform, Social Compass, integrates all forms of customer and employee feedback and leverages state-of-the-art natural language processing to help organizations understand and act on millions of conversations in real time.
For more information, visit binaryFountain.com or email media(at)binaryFountain(dot)com.
About Tea Leaves Health
More and more healthcare organizations are turning to Tea Leaves Health for its Strategic Growth Platform, which advances the art and science of healthcare business growth by integrating broader data sets and functionality — including strategic planning, consumer analytics/CRM, physician analytics/PRM, employer, preference, satisfaction, predictive analytics and quality — all into an intuitive Web-based platform.
Tea Leaves Health was formed in 2011 by a group of healthcare CRM and PRM experts with extensive experience working with providers. The Tea Leaves' Strategic Growth Platform is the only healthcare application comprehensive enough to provide the business intelligence and tools needed to leverage proprietary data and marketplace analytics, targeted and personalized content, and message delivery through any communication channel to drive strategic growth from high-value consumers and physicians.
For more information, please visit http://www.tealeaveshealth.com.