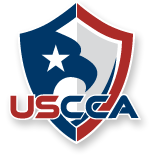 At the end of the day, there are a lot of good men and women out there who want nothing more than to keep their families safe.
West Bend, WI (PRWEB) October 14, 2014
The United States Concealed Carry Association, a Delta Defense LLC company, launched a new video training series Thursday aimed at helping responsibly armed Americans take the next step in protecting themselves and their loved ones.
According to USCCA President and Founder Tim Schmidt, the four-part series, dubbed "Responsibly Armed American Training," is a new approach to spreading the word about what it really means to be prepared.
"Carrying a gun for self-defense is a huge responsibility," he says. "There are a ton of factors that go into being the best protector you can be. And really, it all starts with being aware."
Fittingly, the first video focuses on situational awareness and includes six simple tips to help law-abiding citizens recognize and avoid threats.
Subsequent videos will guide viewers on how to choose the best gun, holster, and ammo and include an overview of the 3 Pillars of Self-Defense: Education, Training, and Having a Legal & Financial Backup Plan.
The videos feature Schmidt and Concealed Carry Magazine Executive Editor Kevin Michalowski, who is also an active law enforcement officer.
Of Michalowski, Schmidt said, "He offers a unique perspective and has a lot of experience to back it up."
The USCCA offers self-defense liability insurance benefits to members through their Self-Defense Shield program. With this new training video series, Schmidt hopes to reach those people who are "on the cusp" of becoming responsible armed.
Schmidt said, "At the end of the day, there are a lot of good men and women out there who want nothing more than to keep their families safe. They are protectors. Ultimately, this video series is for them."
To access the USCCA "Responsibly Armed American" video training series, click here.
About the USCCA:
The U.S. Concealed Carry Association (USCCA) is the first and largest, member-owned association designed to educate, train, and insure responsibly armed Americans. USCCA members receive access to a wealth of industry information and insurance protection through its Self-Defense SHIELD program. The USCCA also provides expert advice, product information, and the latest news centered around the concealed carry lifestyle via email, social media, Concealed Carry Magazine, and their nationally syndicated radio program Armed American Radio.
The United States Concealed Carry Association is a subsidiary of Delta Defense, LLC. Delta Defense, LLC was founded in 2004 by Tim Schmidt and is committed to supporting and educating responsible Americans who carry concealed.