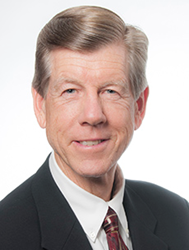 Napa, CA (PRWEB) October 15, 2014
For over 25 years Jeff has built relationships in the educational environment as an administrator. For 12 of those years he served as the Director and Vice President for Development at Pacific Union College. During his tenure, he raised over $40,000,000 in gifts for the institution. Jeff established a Napa Valley Advisory Council of thought leaders to advise the College.
Jeff has served on the local elementary and high school boards along with the College Board for over 10 years. He coordinated on a project with over 230 volunteers in building a home to make a donation to the local high school. He has run numerous marathons in the Napa Valley and Boston last year.
With the nationwide network that he has forged over the past 25 years he would be happy to assist you in finding a home in the Napa Valley. Over the past decade he has worked in the heart of the Napa Valley in St. Helena assisting friends to list or find their dream home.
About Heritage Sotheby's International Realty:
Heritage Sotheby's International Realty specializes in listing and selling Napa Valley real estate. Heritage Sotheby's International Realty's exceptional realtors are experienced in selling high-end luxury homes, vineyards, investment properties, vacation cottages and starter homes in Northern California.