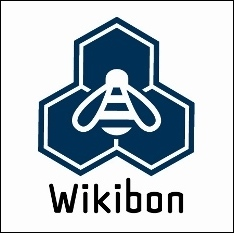 Marlborough, Mass. (PRWEB) October 14, 2014
Wikibon, a professional community solving technology and business problems, will release on Thursday, Oct. 16, 2014 new, independent, user-based research on the state of Big Data Analytics in the enterprise. The Wikibon research covers adoption rates by industry, technologies in use, types of data being analyzed, and where in the lifecycle projects stand. The research will be shared during a live event, beginning at 4pm EST on Thursday, October 16, 2014 at the Hilton Times Square, geared to the capital markets in New York City. Members of the investment and media community are welcome to attend via RSVP. Space is limited.
"Big data analytics is hard. For every cloud computing success story highlighted in the main street media, there are many other enterprises struggling to get value out of their investments in Big Data analytics technologies, services and staff," said Wikibon Principal Analyst Jeff Kelly. He continued, "One year ago, our research found that 48% of Big Data practitioners had yet to realize the full value of their big data analytics investments. With this report, we looked into the main barriers to successful big data deployments. The result is great insight into what is really going on in the marketplace, views into how companies and can best compete and grow in this exploding market, and the first market forecast for the platforms of choice in Big Data analytics -- Hadoop and NoSQL."
Event Agenda:
Thursday, October 16, 2014 - Hilton Times Square (234 W 42nd St, New York, NY 10036)
4:00 pm – 6:00 pm: Wikibon Principal Analyst Jeff Kelly to present compelling findings from research involving more than 300 participants (IT users) in big data analytics and the industry's only Hadoop & NoSQL market forecast. The presentation will be followed by a panel hosted by Wikibon CEO David Vellante. Panelists will include:

Jeff Kelly, Principal Analyst, Wikibon
Abhi Mehta, Big Data Guru,CEO of Tresata
Amy O'Connor, Big Data Practitioner, Former Leader Nokia Big Data, Cloudera Executive
Peter Goldmacher, independent advisor and Cowen & Company Big Data analyst
This is the first event Wikibon has conducted for the capital markets. Wikibon CEO David Vellante said, "Our organization has been getting a marked volume of inquires from the investment community as they strive to best analyze this market. As an independent, open source community of IT practitioners sharing knowledge, Wikibon has a wealth of information that can help. In this past year, we have built out a research organization so that we can not only share rich technology information, we can conduct research, analyze the results and publish it to the markets."
Investment professionals and members of the media may RSVP to the event by contacting John Greco at john(dot)greco(at)wikibon(dot)org or 7891-635-9604.