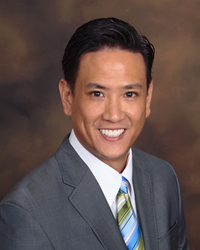 Tampa, FL (PRWEB) October 13, 2014
Dr. Renato Aves, an oral surgeon in Tampa, FL at Westchase Oral Surgery and Dental Implant Center, is now helping patients avoid health risks associated with tooth loss by offering dental implants, which permanently replace missing teeth. People who have lost multiple teeth may be at risk for bone loss or experience issues speaking, eating certain foods, or finding suitable prosthetics. Implants, which are securely anchored within the jaw bone, help Dr. Aves' patients avoid these undesirable outcomes.
Dental implants imitate natural teeth. They are anchored permanently in the alveolar bone, so they will not slip or fall out. Implants support a full diet and natural speech. They can prevent teeth from shifting into the gaps left by lost teeth, but they do not cause any harm to abutting teeth. Implants also stabilize bone density levels. The jaw bone deteriorates in the absence of stimulation from the teeth, in a process that is known as resorption. As resorption progresses, it can cause visible changes in a person's facial structure and appearance. It can also make the resizing of prosthetics such as dentures necessary. Implants placed in the jaw bone are the only type of tooth replacement that can prevent this bone deterioration. This makes implants a lasting and healthy solution.
People can typically receive implants in just three visits to an oral surgeon in Tampa, FL. First, Dr. Aves holds a consultation to decide whether a patient is a suitable candidate for implants and to determine how the implants will be placed. People with inadequate bone density or oral health problems, such as periodontal disease, may need to undergo other procedures to prepare to receive dental implants. During the next appointment, Dr. Aves places the titanium implant post in the jaw bone. The post is then given three to six months to fuse with the bone. During the third appointment, Dr. Aves attaches an abutment and crown to the post, giving the patient a fully functional implant.
Patients who have lost teeth are encouraged to discuss their replacement options with an oral surgeon in Tampa, FL sooner rather than later. If complications such as tooth misalignment or bone density loss occur after a tooth is lost, placing implants may be more complicated. Patients who would like to find out if they are good candidates for implants can call Dr. Aves' office to schedule a consultation.
About the Doctor
Dr. Renato Aves, with Westchase Oral Surgery and Dental Implant Center, is an oral surgeon offering personalized dental care for patients in Tampa, FL. Dr. Aves has been practicing oral surgery for over 15 years, and has a special interest in dental implant surgery, wisdom teeth removal, management of infections, oral pathology and dental-facial trauma. He received his Doctor of Dental Surgery from the University of Missouri-Kansas City, followed by his Oral and Maxillofacial Surgery residency at Howard University Hospital. Dr. Aves is a member of the American Association of Oral and Maxillofacial Surgeons, Florida Society of Oral and Maxillofacial Surgeons, International Association of Oral and Maxillofacial Surgeons, American Dental Society of Anesthesia, American Dental Association and the Florida Dental Association. To learn about Westchase Oral Surgery and Dental Implant Center please visit their website at http://www.westchaseoralsurgery.com or call (813) 321-2202 to schedule a consultation.