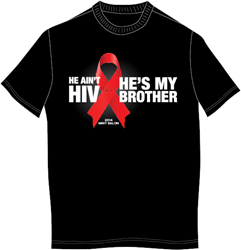 I believe Every Life Deserves Hope and with your support we can REALLY make a difference for those infected with or affected by HIV/AIDS right here in Atlanta
Atlanta, GA (PRWEB) October 15, 2014
Kent Thompson (Owner of Mint Salon) is proud to announce this year's Aids Walk & 5k Run and sends out a request that others in Atlanta team up to lend their support. The event will be held on Sunday, October 19, 2014, which should be the largest and most visible fundraising event for AIDS in the southeast, AIDS Walk Atlanta & 5K Run which benefits AID Atlanta and 7 participating agencies. These organizations provide treatment, medications, prevention education, meals, mental health services, child care, substance abuse counseling, pastoral care, and clinical research to help people living with, affected by, and at-risk for HIV/AIDS in Atlanta. This year event organizers are excepting thousands of people to participant in the fund raising event.
A Note from Kent:
"I am raising awareness and money for AIDS Walk Atlanta & 5K Run because helping people in our community is important to me! I believe Every Life Deserves Hope and with your support we can REALLY make a difference for those infected with or affected by HIV/AIDS right here in Atlanta", adds Mr. Thompson. If one wishes to donate; a page has been set up by Mr. Thompson to do so by following the link: Help Now! Additionally Mr. Thompson has created special t'shirts for $25 to help raise money for the event.
T'shirts:
Kent Thompson, staff, clients and friends have explored various ways of supporting the event. This includes designing a t'shirt to help creating awareness,understanding, hope and to facilitate donations. The proceeds from this T shirt sale is one avenue they are using to fund raise. Only a limited number of t-shirts are available in each size. All sizes are $25. People may contact them via Facebook to order a shirt hot off the press.
The story behind the shirt:
"Years ago while on a first date, I was asked during dinner, "Are you clean?". I responded "What?". Then he asked, "Are you HIV?. I was shamed by the question. The phrasing personified the virus, and dehumanized the person.
The next time I heard the song, He Aint Heavy, He's My Brother, I heard He aint HIV. It stuck with me.
I decided to have our shirts created using this play on words" adds, Kent
Fact About Aids in Atlanta:
Atlanta has the 8th highest number of AIDS cases in the country. With the support and dedication of volunteers, individuals, teams and corporate sponsors, AIDS Walk Atlanta & 5K Run raised over $1,100,000 during its 2013 campaign! Mr. Thompson says I am hopeful that we can again raise an equal amount this year.
The Event Location:
This years location for AIDS Walk Atlanta & 5K Run will be at The Meadow of Piedmont Park. The address is 10th Street NE & Charles Allen Drive Atlanta GA. 30309
All individuals who wish to participate are required to register. Find out more info by following the link: Aids Walk Atlanta & 5K Run.
Mint Salon:
If you would like to learn more about Kent Thompson and Mint Salon visit their website at http://mintsalon.net