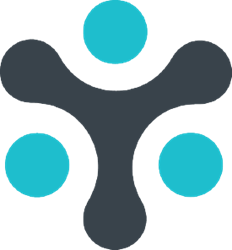 We've estimated that InfoSnap saves our district $30,000 annually just in manpower alone.
Austin, Texas (PRWEB) October 15, 2014
Mooresville Graded School District (NC) is a one-to-one computing district comprised of 6,000 students across 8 schools. To match the digital standard that this district has set, Mooresville decided to transition from a paper-based registration process to an online solution. The statewide implemented version of the student information system (SIS), PowerSchool, required Mooresville to select a sophisticated system with robust integration capabilities. InfoSnap was chosen to design a customized online registration solution for this district that met its unique business process and statewide PowerSchool requirements.
One of the distinct components that make up the PowerSchool system, customized for North Carolina, is the new student registration entry page. This page is the required method of new student record creation for all North Carolina PowerSchool users. This method makes it possible to assign a state ID that is truly unique for every student in North Carolina.
"PowerSchool for the state of North Carolina is a different version from what most users of this SIS are used to," says Ginger Huffstickler, Director of Accountability at Mooresville. "In addition to its benefits, this version has also created its own set of challenges, but the InfoSnap specialists have been great to work with and have helped us figure out the best way to run our registration process while incorporating InfoSnap's powerful technology and service. The result is a more efficient infrastructure and improved happiness for our staff and families."
One of those challenges that Huffstickler encountered is maintaining contacts in the North Carolina PowerSchool's Guardians table. This is a separate normalized table containing a student's unique contact records. Its uniqueness requires that you don't create a duplicate row of the same contact for a student if the contact already exists. This step adds complexity to the process of maintaining, exporting, and importing student contacts in PowerSchool and was initially a learning curve for administrative personnel at Mooresville.
"It takes teamwork between the PowerSchool coordinator and InfoSnap to make sure that you're asking questions in the right way and importing data into the right fields. The customer service from InfoSnap was huge in making our solution successful," says Huffstickler.
Together, InfoSnap and Mooresville achieved various objectives: not only did Mooresville completely re-engineer and optimize its registration and enrollment-related business processes by implementing InfoSnap's innovative technologies and approaches, but, together, they now bring cleaner and complete data back into PowerSchool. Mooresville is able to successfully update the contacts while avoiding record duplication.
Prior to InfoSnap, administrative personnel would spend approximately 2,500 hours processing student data. "Our InfoSnap solution saves 7 staff members at least a month's worth of work, providing personnel with ample opportunity to be more efficient. We've estimated that InfoSnap saves our district $30,000 annually just in manpower alone," says Scott Smith, Chief Technology Officer at Mooresville.
Once families were notified of the new registration process, it became widely accepted in the community, resulting in 90% of families filling out their InfoSnap form before the first day of school.
"With InfoSnap, we obtained email addresses from all of our families, allowing us to communicate with them more efficiently," says Smith. "Our goals were to increase communication between home and school, receive accurate data, save our families valuable time, increase safety, and improve time management. We achieved all of our goals including the ability to have our forms available in Spanish."
InfoSnap's capability to integrate with a complex SIS such as that of North Carolina's PowerSchool, displays the proven execution that their infrastructure is capable of implementing. The customized solutions developed by InfoSnap not only provide school staff with a comprehensive method to effectively communicate with families but a way to also streamline their business processes.
About InfoSnap
InfoSnap®, Inc. is the leading provider of cloud-based registration management solutions, including online Application, Admissions, School Choice/Lottery, New Student Enrollment, Annual Student Registration, and Staff Registration, designed specifically for Pre K-12 independent, charter, and public schools. InfoSnap solutions provide: (i) secure, customized online forms based on your existing business processes and designed using SmartForm™ Technology; (ii) a powerful administrative portal for the review, editing, and managing of data; (iii) and data integration to the student information system (SIS) utilizing an advanced Data Integration Framework. All solutions are backed by dedicated solution specialists, supporting both your infrastructure and families. InfoSnap was founded in 2000 and serves a growing client base of 650+ Pre K-12 clients around the world. For more information, visit InfoSnap.com.