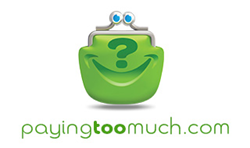 What we need to be concerned about is if the virus begins to mutate so that transmission occurs more easily.
(PRWEB UK) 14 October 2014
"Ebola Virus Disease (Ebola), in the virus's current form, poses very little risk of impacting on life insurance in the UK" – according to Michael Ward, managing director of price comparison website PayingTooMuch.com. Ward has worked in the life insurance industry for over 30 years, also observing how H5N1 affected the industry in recent years.
"For life insurance policies already in force, if a death occurs as a result of Ebola, current life insurance would pay out in full. But for new life insurance policies, are prices about to rise and will they cover Ebola?" continues Ward.
According to Centers for Disease Control and Prevention (CDC), "The 2014 Ebola epidemic is the largest in history." There have been very few cases of Ebola outside West Africa, and those which have occurred have been the result of people travelling from affected countries.
Ward continues: "What we need to be concerned about is if the virus begins to mutate so that transmission occurs more easily. Current thinking is that mutation is unlikely, but this could change."
"If it did I'd expect insurers to either apply an exclusion for Ebola deaths for new policies taken out or increase premiums. I would expect insurers to be already reviewing the position on a regular basis and expect them to react if circumstances change."
"Life insurance premiums are currently at historically low levels but with margins so small for insurers, any increase in mortality experience would likely lead to an immediate rate rise as it did with HIV/AIDS about a decade ago. But at the moment I think this is unlikely."
Ward concludes by saying: "Life insurance companies are continuously assessing the changing situation. However, assuming there is no mutations in the virus, any exclusions for Ebola to life insurance policies remains a long way off."
--------------------
PayingTooMuch.com was founded in 2011 by Michael Ward, and is a website service for consumers that compares a wide range of financial insurance products and home services such as energy suppliers.
It prides itself on providing quality customer service, with each customer being assigned a personal representative, and help and information always being available via telephone for its wide range of products.
PayingTooMuch.com's goal is to be the best, most up to date and unbiased comparison service in the UK, which compares on price, features and benefits.