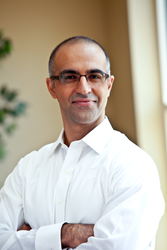 Las Vegas, NV (PRWEB) October 15, 2014
Mohsen Namazi, Senior Product Specialist and Americas Manager for Imagine Software, a leading global provider of financial risk and portfolio management solutions, will address the best practices for launching a '40 Act Fund as a panelist at the 2014 Liquid Alternatives Summit, October 14-16 in Las Vegas, NV.
" The 40 Act Funds present complex operational, regulatory, and reporting challenges, including the need for real-time limits monitoring," said Namazi. "At the same time, they are excellent business opportunities. Our unique '40 Act solution helps firms comply with these demands, use data as a competitive advantage, and reduce the operational burden of managing the fund structure. We worked closely with our clients to create the best-in-practice solution that goes beyond limits-monitoring to integrate stress testing and scenario analysis – all in a single highly interactive tool."
Namazi explained that every trader and portfolio manager has a different way of looking at measuring portfolio activity. Imagine's tailored 40 Act solution can track both a single manager's '40 Act Fund and a larger funds of funds structure for managers simultaneously monitoring the risk limits of the '40 Act and the limits of the entire fund.
With Imagine's solution, a '40 Act Fund, global administrator, custodian, or investor can manage positions, portfolio restrictions, market risk and exposures, and easily see how limits can change under different market conditions. They can also isolate "watch" positions to keep funds in compliance.
Imagine will be providing a demonstration of its real-time '40 Act Solution in suite #36 at the Liquid Alternatives Summit. For more information on Imagine Software visit http://www.imaginesoftware.com or contact Imagine Software at 212-317-7600, and follow us on Twitter and LinkedIn.
# # #
About Imagine Software
Imagine Software is a leading provider of real-time risk and portfolio management solutions for the world's most prominent brokerage firms, investment banks, hedge funds, and funds of funds looking to maximize returns, minimize risk, and improve transparency. Imagine was founded in 1993 and remains privately held, with professionals worldwide setting the standard for innovative risk and technology solutions. Imagine was the first to launch a cloud-based portfolio and risk management system in 2000 to make it easy for clients to access, customize, and use the firm's extensive analytics and products. Imagine puts institutional-grade functionality, broad cross-asset instrument support, and the ability to employ and scale any trading strategy for businesses of all sizes and complexity. Imagine is used by customers in more than 25 countries throughout the Americas, Europe, and Asia-Pacific regions.
Headquartered in New York City, Imagine has offices in Hong Kong, London, and Sydney. For more information, visit http://www.imaginesoftware.com or contact Imagine Software at 212-317-7600, and follow us on Twitter and LinkedIn.