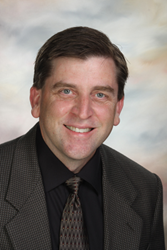 Jacksonville, FL (PRWEB) October 13, 2014
October is National Dental Hygiene Month and to honor it, Dr. Walter Wood of First Coast Periodontics, P.A. is promoting the LANAP® laser gum surgery as a beneficial way to improve oral hygiene and maintain overall health for patients with gum disease in Jacksonville, FL. The LANAP® protocol is a minimally invasive and highly effective means of treating periodontal disease and can be an ideal partner to proper flossing and brushing techniques in order to guard against more serious oral health issues.
From beginning to end, laser gum surgery is far easier for patients than traditional scalpel based methods. There is less anesthetic required and the PerioLase® MVP-7™ laser targets infected tissue and vaporizes it, leaving all uninfected tissue completely intact. A slight warming sensation may be all that is felt by patients during the procedure. No cuts means no stitches, so recovery is faster and only minimally painful. The whole process takes a fraction of the time that is required to complete standard gum surgeries. Patients can go back to their basic daily routines as soon as the procedure is over.
Good home care can be one way for residents to reduce their risk of gum disease in Jacksonville, FL, and October's designation as National Dental Hygiene Month makes it a good time to gain a refresher on such things. However, not all cases of periodontitis are preventable in this way, making the need for effective and accessible treatment options highly important. The LANAP® laser gum surgery is today's leading option and was the first ever laser gum treatment to be cleared for use by the U.S. Food and Drug Administration.
Dr. Walter Wood and his staff at First Coast Periodontics, P.A. are proud to offer sufferers of gum disease in Jacksonville, FL a new and better way to combat the effects of periodontal infection. They invite you to contact their office during this National Dental Hygiene Month to learn more about how laser gum surgery combined with the right home oral hygiene can keep your gums in top condition and improve your overall health as well.
About the Doctor
First Coast Periodontics, P.A. is a periodontal practice that has provided personalized dental care to patients in Jacksonville, Florida for over 25 years. Dr. Walter Wood received his undergraduate degree from Florida State University, graduated from the University of Florida Dental School, and completed his certificate in Periodontics from the University of North Carolina at Chapel Hill. Dr. Wood is part of one percent of dental professionals providing the LANAP® FDA cleared laser procedure for gum disease treatment. First Coast Periodontics is a practice limited to periodontics, including dental implants. To learn more about First Coast Periodontics and their dental services, please visit http://www.jacksonville-periodontist.com and call (904) 416-1436.