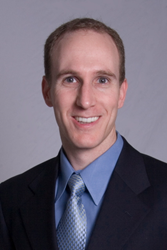 It has been a very rewarding experience to be able to pioneer this technology that will help people in our community.
Wesley Chapel, FL (PRWEB) October 13, 2014
Dr. Brett Scotch, a board certified Otolaryngologist (Ear, Nose and Throat doctor) is the first sinus surgeon to perform a cutting edge, minimally invasive 3D image guided sinus procedure in Pasco County. The landmark surgery took place at the new state-of-the-art Florida Hospital Wesley Chapel.
During this high tech procedure, a small balloon is used to open inflamed sinuses in the same way that heart surgeons open up blocked arteries during balloon angioplasty. According to Dr. Scotch "the procedure is less invasive than traditional sinus surgery, and its success rate is very effective at relieving the symptoms commonly suffered by many chronic sinusitis patients." In addition, it allows patients less down time and return to normal activities quicker that traditional sinus surgery.
The 3D image guidance system utilizes built-in electromagnetic (EM) surgical navigation technology. This technology allows for an additional level of precision and safety during the procedure. Balloon sinus dilational therapy has shown statistically significant and clinically meaningful improvement in patients suffering with chronic sinusitis.
"It has been a very rewarding experience to be able to pioneer this technology that will help many more people in the future in our community" stated Dr. Scotch.
About Florida Hospital Wesley Chapel
Florida Hospital Wesley Chapel is an 83 all-private bed hospital. Built from the ground-up, this full-service community hospital features expert staff, specialty design and state-of-the art technology built for better patient care. The hospital features state of the art imaging and surgical equipment, much of it first in the region. Services include an emergency department, cardiac care, vascular surgery, orthopedics and sports medicine, women's services and gynecology, obstetrics, urology and nephrology, outpatient imaging, outpatient physical and occupational therapy, The Center for Women's Health and a free-standing Health & Wellness Center. The hospital's Wellness Plaza also houses offices for primary care and specialty physicians. Part of the Adventist Health System, Florida Hospital is a leading, not-for-profit health network comprised of 23 hospitals throughout the state. For more information, please visit http://www.FHWesleyChapel.org.
About Scotch Institute of Ear Nose & Throat
Scotch Institute of Ear Nose & Throat, the office of Dr. Brett Scotch, D.O. is located in the Seven Oaks Summergate Professional Center, 27406 Cashford Circle in Wesley Chapel, FL 33544. Call (813) 994-8900 or visit http://www.ScotchENT.com for more information.