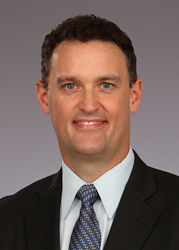 (PRWEB) October 15, 2014
Christopher R. Esseltine has joined Holland & Hart as Of Counsel in the firm's Salt Lake City office.
In almost 10 years of healthcare-focused practice, Mr. Esseltine has represented virtually every stakeholder in the industry, including pharmaceutical and device companies, trade associations, hospitals, physician groups, managed care facilities, and health plans.
Known for his "can do" approach, Mr. Esseltine is adept at navigating complex regulatory requirements to develop innovative solutions that allow healthcare businesses to implement strategic initiatives. He advises healthcare entities how to avoid litigation through compliant policies and practices and represents clients in state and federal court if litigation ensues. Mr. Esseltine has significant experience in transactional matters, including due diligence for mergers and acquisitions, and he drafts, negotiates, and oversees implementation of joint venture agreements as well as prepares contracts for physicians and other providers. Mr. Esseltine also has experience representing clients in FDA matters, including regulatory filings, compliance, and good manufacturing practices.
Prior to joining Holland & Hart, Mr. Esseltine founded Mardoc Consulting and advised various healthcare provider clients on a contract and in-house counsel basis for more than five years. He practiced healthcare law at Arent Fox in Washington, D.C. for several years after working as counsel at the Pharmaceutical Research and Manufacturers of America (PhRMA) trade association.
Mr. Esseltine received his J.D. from Ave Maria School of Law in Ann Arbor, Michigan, and his B.A. from Brigham Young University in Provo, Utah.
Holland & Hart provides a comprehensive health law practice to assist clients in navigating the dynamic healthcare industry. In recent years, healthcare has experienced dramatic change, extraordinary competition, and increasingly complex regulation. The firm's experienced attorneys and staff skillfully respond to these challenges. By remaining on the forefront of healthcare law, the firm is able to provide coordinated services to meet the business, transactional, litigation, and regulatory needs of clients.
–30–
About Holland & Hart
Holland & Hart LLP delivers integrated legal solutions to regional, national and international clients of all sizes. Since its inception in 1947, Holland & Hart's more than 470 lawyers have consistently been recognized by leading national and international peer and industry review organizations for innovation and dedication to the practice of law. For more information, visit http://www.hollandhart.com.