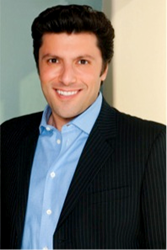 The more we know about caffeine, the more we know about the role it plays in heart health and overall wellbeing.
Los Angeles, CA (PRWEB) October 14, 2014
According to a new study published in the journal Molecular Psychiatry and reported on by Bloomberg on October 7, 2014, the way caffeine affects a person is largely determined by their genetic makeup. This study found six genetic variants in particular that account for this.
"We have known for some time that caffeine affects certain people quite differently than others," said Dr. Bereliani, founder of the Beverly Hills Institute for Cardiology and Preventive Medicine. "What this study helps us understand is why these differences occur."
While some people experience benefits such as improved memory and an increase in energy after consuming caffeine, others experience nervousness, anxiety, and gastrointestinal problems. This study looked at over 120,000 coffee drinkers. In doing so it found that two of these genes were related to the metabolic effects of caffeine, two were related to the psychoactive effects, and the other two were related to lipid and glucose metabolism.
"This discovery helps us explain a small but significant portion of our coffee-drinking behavior," said Dr. Bereliani. "In the future, research like this might even be able to help us better determine who can benefit the most from caffeine and how much they should have."
The study found that those who metabolize coffee quickly are likely to consume more coffee than those who don't. Researchers also found that one of the gene variants tied to coffee consumption was also linked to addiction related behaviors such as obesity and smoking.
"The more we know about caffeine, the more we know about the role it plays in heart health and overall wellbeing," said Dr. Bereliani. "This research is a step in the right direction."
ABOUT DR. BERELIANI
Arash Bereliani, MD, FACC, is a Beverly Hills cardiologist with board certification in cardiovascular diseases, cardiac computed tomography, nuclear cardiology, and internal medicine. Dr. Bereliani currently serves as a cardiologist on staff in the Division of Cardiology at the world-renowned Cedars-Sinai Heart Institute. He is also a clinical instructor at UCLA's David Geffen School of Medicine. Dr. Bereliani's academic duties involve teaching as well as conducting original research on nuclear cardiology and cardiac imaging. His areas of interest include cardiac imaging, cardiac diseases, preventative cardiology, and integrative cardiology.
To learn more about Dr. Bereliani, visit his website http://www.arashbereliani.com.