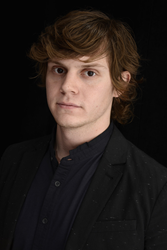 Atlanta, GA (PRWEB) October 14, 2014
Evan Peters is currently one of media's most watched celebrities as he plays the starring role of Peter Maximoff/Quicksilver in X-Men: Days of Future Past, and the 2016 film X-Men: Apocalypse. The 2014 X-Men premiered on May 23 and received raving reviews in the box office. Evan's character, Quicksilver, is a mutant who can function at supersonic speeds. According to Total Film, Evan describes Quicksilver as "very fast, he talks quick, he moves quick. Everything else is very slow compared to him…"
Evan booked his first major role in 2004, starring as Cooper Day on The Days television series. Since then, he has been the lead in over 30 television shows and films including One Tree Hill, Criminal Minds, The Office and Safelight. Currently, Evan is engaged to Emma Roberts and stars as Jimmy Darling in American Horror Story.
Evan was born in 1987. Fifteen years later, he attended AMTC's SHINE Conference with AMTC's Regional Affiliate, Avante. Within that same year, Evan and his mother moved to Los Angeles for him to pursue a career in the entertainment industry.
Actors, Models and Talent for Christ, founded in 1982, recently became a 501c3 non-profit ministry. It is dedicated to making good bolder in film, fashion, music and theater and is currently holding auditions in major cities across the country. The next SHINE talent showcase is being held Dec 30, 2014 - Jan 04, 2015 at the Gaylord Palms Resort in Orlando, Florida.
Watch Evan play the role of Quicksilver in X-Men: Days of Future Past, being released on Oct. 14, and X-Men: Apocalypse premiering in 2016. For more information about AMTC or to audition for the international SHINE conference, visit http://www.amtcworld.com.