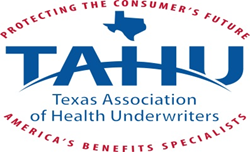 Austin, Texas (PRWEB) October 15, 2014
With the open enrollment period for year two of the Affordable Care Act only one month away, consumers will soon begin the now-annual process of confirming whether or not the health coverage choice they made in the previous year remains the best option for themselves, family members and their budgets. For many who didn't seek assistance in year one, they should consider consulting with a professional insurance agent in year two to not only be essential but also a "no-brainer" since doing so does not increase the cost of coverage.
Barring another marketplace computer crash, year two of enrollment under the Affordable Care Act should present fewer technical challenges, but that doesn't guarantee a smooth experience for all consumers. Many will still find the complexity of purchasing coverage overwhelming as they evaluate their purchase from year one and in many instances attempt to correct the bad and uninformed decisions they made during their initial enrollment. According to a recent poll conducted by the Associated Press and the international market research firm GfK, 75 percent of Americans still say the health care law is difficult to understand.
Based on the brief amount of time that some consumers spent on their first-year choices, many discovered they need to take a closer and more informed look at their options in year two. An Aflac poll released in September showed that 41 percent of those surveyed said they spent 15 minutes or less considering their options in 2013.
While government-funded navigators are available to help consumers complete the application process and answer general questions industry experts have raised concerns that reliance on inexperienced assisters could put consumers at risk and lead to choices that individuals later regret. The possibility of fraud, the lack of adequate training and navigators' limited and often nonexistent knowledge of health insurance products raised concerns during year one about the new law, prompting several states, including Texas, to strengthen assister requirements in order to protect consumers.
"While steps such as requiring background checks may reduce the chance of individuals with criminal records becoming navigators, they don't remove the risk of unscrupulous conduct. On the other hand, an insurance professional will be better able to provide the insight to help consumers choose appropriate coverage," said Jacqueline St. Hilaire, president of the Texas Association of Health Underwriters.
St. Hilaire continued, "The least expensive plan may not be the best choice for everyone. The most expensive may not cover a particular doctor or procedure that a consumer wants. Understanding these types of details as well as the basics such as deductibles, co-pays and co-insurance are not easily explained by someone who lacks a working knowledge of insurance."
A Kaiser Family Foundation survey of programs that assisted individuals signing up for coverage in 2013 found that 90 percent of those who offered assistance had been contacted by consumers with post-enrollment questions.
According to St. Hilaire, assisters and new marketplaces may offer access to rates and coverage available in a consumer's area, but professional insurance agents have provided the same function, with added insight and personalized services for decades.
St. Hilaire and the army of professional agents within the organization she leads are licensed and trained to help consumers and businesses understand the complexities of health insurance and now health reform in the private market as well as through exchanges. Their personal and professional assistance is available to anyone purchasing coverage in the marketplace at no additional cost.
Health insurance agents are required to meet strict state-level exam-based licensing laws and annual continuing education requirements, as well as significant privacy, security and market conduct requirements. They are experienced and trusted with handling consumers' very private personal and financial information. Many also have advanced training and professional designations reflecting their broad expertise and specialties in educating and advising on how to manage risk and make informed insurance choices.
St. Hilaire explained that many consumers are now realizing that making health coverage choices is not like buying a book or making a hotel reservation online. Benefits are complex and they are critically important to a family's stability and peace of mind.
"You buy the wrong book and you're out a few dollars. Make the wrong choice for health insurance and the consequences can be far more significant," stated St. Hilaire.
Year two enrollment begins on November 15, 2014, and extends to February 15, 2015. For coverage to be effective January 1, 2015, it must be purchased by December 15, 2014. For those who purchased coverage in 2014 and want to change their health plan, they will also need to purchase by December 15, 2014.
Individuals and employers interested in locating a professional benefits adviser in their community who can assist with questions about year two of the Affordable Care Act may go to Find an Agent.
###
Texas Association of Health Underwriters (TAHU) is a state trade association representing licensed health insurance agents, brokers, consultants and benefit professionals who serve the health insurance needs of employers seeking health insurance coverage. TAHU is a state chapter of the National Association of Health Underwriters.