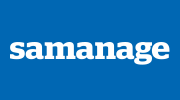 Cary, NC (PRWEB) October 14, 2014
Samanage, provider of the only multi-tenant service desk and asset management cloud solution on the market, announced today that FirstCare Health Plans has selected Samanage's unified platform of IT service desk and asset management solutions.
FirstCare Health Plans, provider of high quality and affordable health care plans throughout West Texas, was using Samanage IT Asset Management for easy insight into all of the systems on their network, when the time came to evaluate alternatives for IT service management (ITSM). "Our contract for our ITSM solution was coming up for renewal and we decided we needed a change based on many factors, but primarily cost," said Brian Moore, Lead, Desktop Support with FirstCare Health Plans.
The key criteria for the new ITSM solution required it follow general ITIL guidelines for incident management, problem management, change management, release management, service catalog and asset management. FirstCare also required quick implementation and a simple user interface so other functional areas could leverage the solution to manage service delivery. And finally, an ITSM solution needed to be offered at a good price point. FirstCare's research for an ITSM solution led them to a Forrester report, "Forrester Market Overview: SaaS IT Service Management Tools, 2013".
In addition to Samanage, FirstCare evaluated SysAid, BMC Remedyforce, and Easy Vista for its ITSM needs. "The Forrester report validated that Samanage was a real contender in the marketplace for an ITSM solution in addition to the asset management we were already using," said Moore. After several demos and test driving the solution, FirstCare chose to expand their use of Samanage into the service desk product.
"We are privileged to have FirstCare Health Plans as part of the growing Samanage customer community," said Doron Gordon, CEO of Samanage. "FirstCare's mission includes providing quality, affordable health plans and to always put the customer first. We share the same philosophy at Samanage as a business that adds value and innovation to our customers through IT service management solutions every day. We look forward to partnering with FirstCare to help them achieve their mission," said Gordon.
Feedback from internal FirstCare IT customers has been positive. "Our customers tell us the Samanage tool is a lot simpler, cleaner and has a more friendly user interface than our previous tool," said Moore. The implementation of Samanage also met FirstCare expectations. "The implementation was as smooth and quick as the system itself is very straightforward and simple," said Moore. "In fact, our challenge was adapting complicated processes to work properly in the new system because it was that simple to use."
Moore also commented on the value of a true-cloud based solution such as Samanage. "More than anything else, the fact that the entire environment is hosted and the provider is responsible for the upkeep is of great value," said Moore. "However at the top of our list when looking at cloud solutions is the ability to ensure our data remains secure according to our strict compliance standards that we must abide by, and we are confident in Samanage."
About Samanage
Samanage provides the only true multi-tenant, unified service desk and asset management cloud solution on the market today. Our revolutionary user interface delivers an unmatched user experience and enables code-free customization, allowing customers to fully deploy a robust IT Service Management (ITSM) solution in only 14 days. We are uniquely able to deliver both simplicity and strength to customers in the form of instant value, user-friendly functionality, and feature-rich and "future-proof" capabilities. Our goal is to help customers deliver a superior service experience to their end users, and real value throughout their organization by improving asset control, empowering end users, and maximizing resources. Learn more at: http://www.samanage.com.