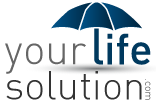 Chicago, IL (PRWEB) October 14, 2014
YourLifeSolution.com, a life insurance comparison service, currently domiciled in Chicago, is moving to Clearwater, Florida in December. Eric Smith, the founder and independent life insurance agent of YourLifeSolution.com, has created this release to introduce himself and his service to those in the Clearwater area. "It's going to be a great change of pace to live in a warm place without traffic and where I can be a more significant part of the business community. There are several services like mine based in Chicago and zero in Clearwater as far as I know," said Eric Smith.
Eric Smith intends to join the Clearwater Chamber of Commerce in January of 2015 after moving into the town and officially establishing residency in the State of Florida. YourLifeSolution.com has chosen to move to Florida for numerous reasons, one of which is to save on taxes.
Consumers interested in viewing their own instant life insurance rates entirely online can do so at YourLifeSolution.com. Information can also be obtained by phone by calling Eric Smith at 888.374.2764.