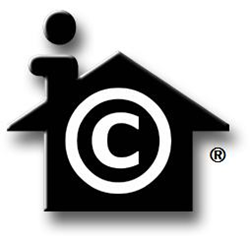 iCopyright is providing redOrbit.com and its staff a vehicle to exponentially expand our reach and online presence.
Nashville, Tenn., and Seattle, Wash. (PRWEB) October 15, 2014
Science Matters Media LLC's redOrbit.com announces a new partnership with Seattle-based iCopyright to provide an intelligent copyright system for the distribution of redOrbit's digital content. iCopyright will work with redOrbit.com to protect, promote, syndicate and monetize its content – from news and editorial articles, to blogs and independent creative works.
Since its founding in November 2002, redOrbit.com has become a premier destination for science, health and technology related news content. This new partnership will help publishers instantly secure the rights to copy and republish redOrbit.com content online.
"We are excited about the opportunity to allow our incredible content to be leveraged across the web by other premium publishers," said Sam Savage, CEO of Science Matters Media LLC. "Our writers work extremely hard to generate meaningful and engaging content. iCopyright is providing redOrbit.com and its staff a vehicle to exponentially expand our reach and online presence. We look forward to a successful partnership, and continuing to do what we do best, bringing 'Your Universe Online.'"
iCopyright offers a patented web-based (Software-as-a-Service) platform for both owners of content and consumers of content. Its instant licensing service is used by some of the world's largest newspapers, magazines, trade journals and newswires.
"iCopyright is delighted to be working with redOrbit to provide new ways to promote and monetize its content," said Andrew Elston, CEO of iCopyright. "redOrbit is a distinguished brand and a forward-thinking website with great content and isn't afraid to try new technologies that benefit their readers and extend the value of their editorial assets.
Elston added, "iCopyright has been promoting redOrbit content to our repubHub user base for several months, and it has proven to be among the most popular sources for smaller publishers wishing to enhance their sites with outstanding articles—especially on current issues in science and technology."
iCopyright never forgets who owns a piece of content, what rights the publisher makes available for instant licensing, who has licensed the content, and where that content travels. iCopyright's infringement-detection service, Discovery, can also be used to locate and track unauthorized reuses and seek remedies.
"redOrbit content is now seen by tens of thousands of new readers who encounter the content on other sites they visit each month," Elston said. "Having the iCopyright Toolbar on the redOrbit site directly exposes the opportunity to reuse and republish this great content to redOrbit's large and dedicated audience, further extending its reach and influence."
"This partnership will enable redOrbit to continue to grow, and allow our staff of writers to focus on providing the absolute best work," said John Valenzano, managing editor at redOrbit. "We look forward to working closely with iCopyright in the coming months."
About redOrbit.com
redOrbit.com is committed to providing stimulating, original content and presentation, with over 2,000,000 pages covering the vast ideological spectrums of space, science, health, and technology. The beautiful and engaging forum created at redOrbit.com promotes a friendly and open environment, enhancing user loyalty and community, while advancing redOrbit's goal of providing the world with a virtual Utopia for intelligent, curious minds.
http://www.redorbit.com
About iCopyright
iCopyright has been providing innovative of digital content services and solutions since 1998. iCopyright has processed millions of licensing transactions for publishers. In early 2014 iCopyright launched the repubHub content licensing portal, where editors, bloggers, and marketers find license-ready content to enhance their editorial coverage.
http://www.icopyright.com