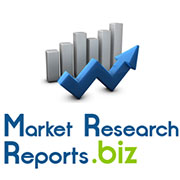 Newly Published Global Luggage Market Report: 2014 Edition
Albany, NY (PRWEB) October 14, 2014
The worldwide luggage market includes a wide range of products that vary in quality and prices. Premium luggage bags are costly, high quality, full-featured products and have selective distribution. In addition, there is a broad middle market in which products are differentiated by features, brand name and price.
View Full Report at http://www.marketresearchreports.biz/analysis/225742.
Both organized and unorganized players operate in this segment. Within this market, sales are largest at mid and low product price levels. Product differentiation decreases and breadth of distribution increases at lower price levels. At the lower end of the luggage market, unbranded or private label products with few differentiating features are sold in significant volumes and at low margins, competing primarily on the basis of price.
Download Detail Report With Complete TOC at http://www.marketresearchreports.biz/sample/sample/225742.
Further, the report states that the increasing competition from local brands and counterfeit products is one of the main challenges hindering the growth of the market. This competition has led to market fragmentation, which has, in turn, resulted in several issues such as lack of price standardization, an uneven competitive scenario and market share erosion.
The key factors driving growth of the global luggage industry include rising global economy, increasingly improving travel and tourism industry, escalating disposable income, increasing urban population and accelerating market and promotional efforts. Some of the noteworthy developments of this industry include changing product trend, increasing demand of ultra-light weight materials made up of polycarbonate resins, new innovations and increasing contribution of travel and tourism, which includes luggage market as well, in the global economy. However, the growth of luggage industry is hindered by the adverse economic conditions, acts of counterfeiting and trade restrictions.
Browse All Retail Market Research Reports at http://www.marketresearchreports.biz/category/137.
This report offers a comprehensive analysis of the worldwide luggage market, along with an in-depth study of the regional markets including the US, China, India and Japan. The competition in the respective market is intense with few large players viz Samsonite, VF Corporation, Tumi Holdings and VIP Industries, among others. The competitive landscape of the global luggage markets, along with the company profiles of the leading players are also discussed in detail.
Explore Other Published Reports by Same Publisher at http://www.marketresearchreports.biz/publisher/24.
By combining SPSS Inc.'s data integration and analysis capabilities with our relevant findings, we have predicted the future growth of the industry. We employed various significant variables that have an impact on this industry and created regression models with SPSS Base to determine the future direction of the industry. Before deploying the regression model, the relationship between several independent or predictor variables and the dependent variable was analyzed using standard SPSS output, including charts, tables and tests.
Related Reports
Global Durable Juvenile Products Market: 2014 Edition
View Full Report at http://www.marketresearchreports.biz/analysis/207508.
The durable juvenile market has continued to grow despite the downward trend in birth rates observed in developed economies and global economic crisis of 2008-09, underlining the fact that parents want the best products for their baby. The market for baby durables is chiefly fostered by affluent parents keen on providing their babies with the very best of products and services available in the marketplace. For those who can afford it, the sky's is the limit for children products. The fact that people shops for durable juvenile goods bother less about price as compared to safety and style has enabled premium durable juvenile product market to continue to attract consumers. As a result, parents are increasingly willing to pay premium prices for high-end juvenile products which has resulted in robust growth of premium durable juvenile market.
Download Detail Report With Complete TOC at http://www.marketresearchreports.biz/sample/sample/207508.
The durable juvenile product market growth will be driven by parents with higher discretionary spends, dual income households, and increasing number of women in the workforce, uncompromising emphasis on child safety, health, and wellness, and growing awareness over the right ways of parenting. Product innovation and development has allowed retailers and manufactures to widen the market, using new technologies and advanced marketing approaches.
Vacation Ownership (Timeshare) Industry Report: 2014 Edition
View Full Report at http://www.marketresearchreports.biz/analysis/220437.
Vacation ownership, also known as timeshare, continues to lead in the hospitality and leisure industry with steady growth, as the large part of the industry's constant innovation developed in response to consumer lifestyle needs and vacation preferences. It is one of the most evolving and profitable sectors in the hospitality market, holding vast growth potential. This sector was once dominated by private developers selling one-week fee intervals, but now includes publicly-traded hospitality companies actively developing a full range of offerings at different price points in resort and urban destinations.
Download Detail Report With Complete TOC at http://www.marketresearchreports.biz/sample/sample/220437.
The key factors driving growth of the global vacation ownership industry include rising number of HNWI and employed population, growing demand for leisure and recreation, increasing internet penetration, ameliorating global economic condition and zealous international tourism in the US. Some of the noteworthy trends and developments of this industry are enhanced buyer's protection, shifting profitability from hotel stays to timeshare buying, growing popularity for eco-friendly timeshare resorts and fast pace recovery of respective industry in the developed markets after recession. However, the growth of vacation ownership market is hindered by a number of factors including low resale value and stringent government regulations.
About Us
Marketresearchreports.biz is the most comprehensive collection of market research reports. Marketresearchreports.biz services are especially designed to save time and money of our clients. We are a one stop solution for all your research needs, our main offerings are syndicated research reports, custom research, subscription access and consulting services. We serve all sizes and types of companies spanning across various industries.
Browse Blog at http://businessmonitorinternational.wordpress.com/.