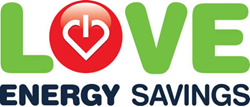 "We're feeling positive about the creation of new jobs for local people and are fully committed to refining their skills in order to help them develop successful careers with us and continue giving our customers the best service in the market."
Bolton, Lancashire, UK. (PRWEB UK) 14 October 2014
Love Energy Savings is a business energy comparison company which helps UK SME's improve their profits through savings. Their energy experts offer impartiality to their customers by comparing the whole of market, from the Big Six suppliers to smaller independent firms, and promise to drive costs down at no charge to their customers.
Love Energy Savings have pledged to work with the Team Bolton Partnership in order to support local people with employment and skills development in Bolton.
"Achieving high educational attainment and the right level and mix of skills are essential for access to work, and a competitive and innovative growth economy. We are delighted that businesses continue with their commitment to improve employment and training opportunities for the Bolton family to help to tackle unemployment and low skills," explained Cllr Kate Lewis, Bolton Council's Cabinet Member for Social Inclusion. "The new jobs that Love Energy Savings have created will provide excellent employment and training opportunities in a fast-growing business."
The expansion plans form part of Love Energy Savings' wider business strategy to become the number one energy comparison service for UK companies. Phil Foster, our CEO, says "We're feeling positive about the creation of new jobs for local people and are fully committed to refining their skills in order to help them develop successful careers with us and continue giving our customers the best service in the market."
Our sustained focus on customer delight is the driving force behind the investment. This year our team have been highly commended on their customer service skills as well as announced as finalists for Large Consultancy of The Year at the prestigious Energy Awards.
The roles that have been created are a fantastic opportunity with real career progress; Love Energy Savings are on the lookout for candidates who have a professional and ethical attitude towards sales and customers.
If you think you have what it takes call 01204 372745 today or email your CV with a covering letter in to getintouch(at)loveenergysavings(dot)com.