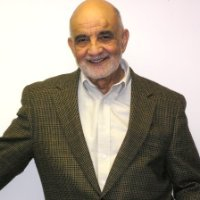 Nashua, NH (PRWEB) October 14, 2014
VividWorks' US VP of Sales, Marketing & Operations, John "JT" Thompson announced; "We're thrilled that soon we'll be working with Joe. He mirrors our values and through his regular Industry Lectures, Trade Articles, Books and his Consulting Practice, is already well known with our existing and prospective furniture retailer customers, resonating a gold mine of valuable insight and information…, he's truly the real deal. Soon, we intend to share a mix of inspiring advice and stories from Joe and his years in the industry, as well as real life VividWorks customers who have also enjoyed success. We think today's furniture retailers are savvier than ever and really appreciate someone like Joe who - above all else - is totally authentic & relevant."
Joe Capillo explains; "…from decades of focusing on measuring everything I can relative to sales performance, the greatest opportunity for growth for any furniture retailer lies in closing the performance gap of the people on the selling staff…, …The metrics are simply indicators. The solutions are in the selling process… I'm excited that soon I'll be working with VividWorks as their Industry Spokesperson. It's delivering impressive results for retailers and manufacturers alike, especially where the program is incorporated into the selling process. I look forward to having long term success together and helping others to experience success as well."
About Joe Capillo:
Joe Capillo is widely known in the retail furniture industry as a contributing editor for Furniture World Magazine. His articles on retail sales and sales management have struck a responsive chord with readers for over a decade. With twenty years of retail store and group management experience to support his understanding of this business, and more than 15 years as a consultant to retail clients of all sizes, Joe brings a unique blend of the theoretical and the practical aspects of retailing to his performance-based solutions. In 2009, Joe authored and released the popular industry guide book available through Amazon; "Living on the Top Line" The Ultimate How-To Sales Guide for Furniture Retailers in the New Retail Reality.
About VividWorks:
VividWorks offers an industrial grade, online 3D design-to-purchase platform that enables real time visual verification of any interior content - at any time, and enables customers to make a purchase within minutes. VividWorks specializes in bringing usability for sales solutions with an intuitive user experience, combining Augmented Reality seamlessly with 3D and real-time back-office, e-commerce and ERP integration. VividWorks has a global customer base with offices in Finland, USA, Denmark, Singapore and Japan.
For more information please visit our website.