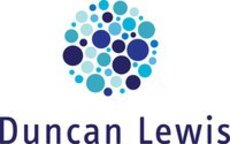 I am very pleased and excited to have joined Duncan Lewis Solicitors in the Community Care department at the Leicester office. I am looking forward to a new challenge within a well respected, leading law firm.
Leicester, United Kingdom (PRWEB UK) 14 October 2014
Headed by Director Ravinder Brar, the Duncan Lewis Community Care department is one of a limited number of teams across the UK that this year was awarded with Legal Aid contracts to offer community care services in 14 offices across the UK for the course of the next three years. The firm secured contracts in 14 offices spanning the UK in the areas; London, the South, South West, East and West Midlands, Wales, Merseyside, North West, North East and Yorkshire & Humberside.
Duncan Lewis Solicitors are pleased to announce that Community Care Solicitor Clare Shaw has joined the firm's Community Care department in their Leicester branch.
Clare added;
"I am very pleased and excited to have joined Duncan Lewis Solicitors in the Community Care department at the Leicester office. I am looking forward to a new challenge within a well respected, leading law firm."
Clare specialises in Community Care Law and has experience with working with vulnerable adults, carers, the disabled and children in judicial reviews to challenge unlawful, unreasonable and/ or irrational decisions made by various public bodies.
Clare has considerable experience in conducting successful claims for judicial review against a wide range of public bodies including Local Authorities Social Services, Adult Services, Leaving Care Services and Housing, the Secretary of State for the Home Department, the First Tier Tribunal Asylum Support, the Prison Service and the Probation Service.
Clare also has experience with dealing with the most vulnerable people such as those with physical or mental disabilities who may require support by way of accommodation, subsistence support, social care or aftercare. This includes obtaining community care assessments and or health care packages and thereafter ensuring that services are provided to meet the individual's specific needs.
Clare has secured support and suitable care packages for vulnerable adults and children and challenged decisions to refuse assistance to those with no recourse to public funds due to their immigration status.
Clare possesses extensive experience with assisting 'looked after children' to ensure that they are provided with the appropriate services they are entitled to receive to assist with a smooth transition from childhood to adulthood. Clare also has experience with challenging disputed age assessments for Unaccompanied Asylum Seeking Children.
Clare graduated Nottingham Trent University in 2006 having studied Law and completed the Legal Practice Course at Nottingham Law School in 2007 and qualified as a solicitor in 2011.
Duncan Lewis Community Care Solicitors deals with the care people receive in their own homes, institutional accommodation or from health and housing services.
The Duncan Lewis Community Care department offers assistance to help access social care services for those who are not receiving the care they need. Duncan Lewis Solicitors believe the most vulnerable members of society are entitled to satisfactory services from institutions and organisations that have the duty to help.
With a legal team currently consisting of four dedicated specialists, the strength of the Duncan Lewis Community Care department lies in its unrivalled knowledge and experience. Duncan Lewis is amongst a handful of firms who have been awarded a Legal Aid Agency franchise for Community Care work.
About Duncan Lewis
Duncan Lewis, established in 1998, is the largest civil legal aid practice in the UK and one of the country's fastest growing firms of solicitors, serving both corporate entities and private individuals from offices across London and throughout the UK. A recommended leading law firm by Law Society Lexcel, Legal 500; Duncan Lewis employs over 500 members of staff and was the first law firm to achieve the Investors in People Gold Quality Standard Mark in 2009. Representing over 25,000 clients per year, the company has an excellent reputation in the Administrative Court, High Court and Court of Appeal in the Immigration, Public law and Family/Child Care jurisdictions.
Established areas of law are: business immigration, child care, civil liberties, clinical negligence, community care, crime and fraud, dispute resolution, debt and insolvency, employment, family and divorce, housing, asylum and immigration, Islamic law, litigation, mental health, personal injury, prison law, professional negligence, public law and administrative law, regulatory matters and welfare benefits.